Planned giving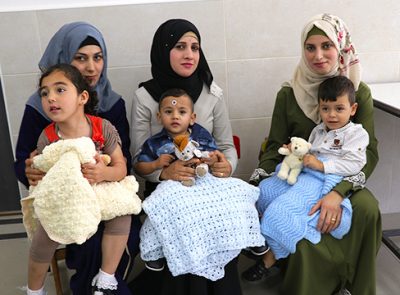 The ministries of the Episcopal Diocese of Jerusalem create a legacy of transformed lives and brighter futures for children and families across the Middle East. Your legacy gift to AFEDJ – a bequest, a life-income gift, or a gift of real estate, stock, or life insurance – will help to sustain the vital work of these humanitarian institutions into the next generation.
We invite you to become a member of the Jerusalem Saints Legacy Society by making a planned gift of any size to AFEDJ.
---
Gift vehicles to consider
A bequest. Include AFEDJ in your will or living trust with a specific bequest either as a percentage of your estate or a stated dollar amount.
Participation in a life income arrangement such as a charitable gift annuity or a charitable remainder trust
Life Insurance Policy or Retirement Plan. Name AFEDJ as a beneficiary of a retirement plan or a life insurance policy. A gift of a life insurance policy removes it from your estate and reduces estate taxes.
Donor Advised Funds. Designate AFEDJ as a beneficiary of any remaining assets in your donor-advised fund at the time of your death.
Donations listed above may be designated as named gifts made in memory of, or in honor of, family members or friends.
For more information about making a planned gift, please contact AFEDJ Executive Director John Lent at jlent@afedj.org or 203.655.3575.