Join Archbishop Dawani in New York on October 3
August 23, 2019- Posted in AFEDJ, Diocese of Jerusalem, Jordan, People
Learn about the urgent need for ministries of peace and reconciliation in the Holy Land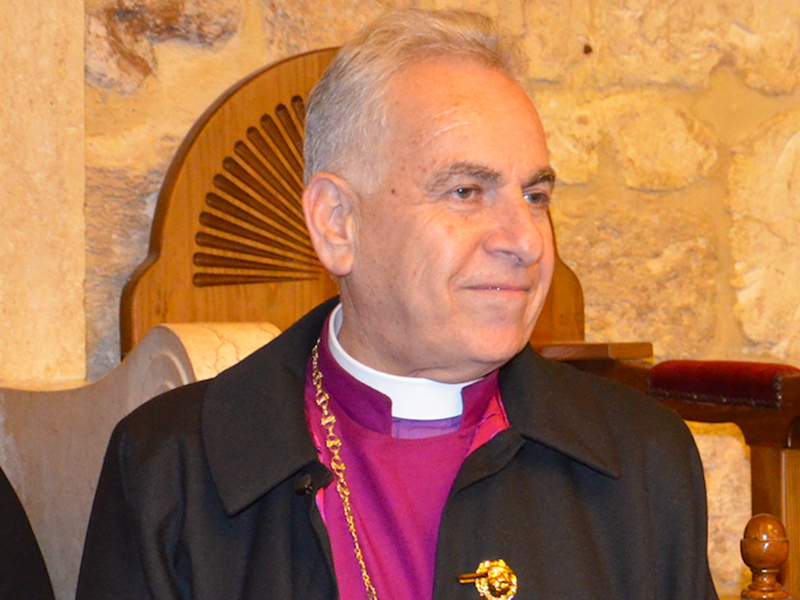 On Thursday, October 3, the American Friends of the Episcopal Diocese of Jerusalem (AFEDJ) will host a reception at The General Theological Seminary in New York to honor the Most Rev. Suheil S. Dawani, Archbishop and Primate of the Episcopal Church of Jerusalem and the Middle East and Bishop of the Episcopal Diocese of Jerusalem.
People interested in the humanitarian ministries of the Diocese of Jerusalem and peace in the Middle East are invited to gather from 6:30 p.m. to 8:30 p.m. in the Seabury Auditorium to hear about the transformative ministry of the Holy Land Institute for the Deaf in Salt, Jordan. Archbishop Dawani will also speak about the urgent need for peace and reconciliation in the Middle East and the other humanitarian ministries of the Episcopal Diocese of Jerusalem in Palestine, Israel, Jordan, Lebanon and Syria.
Refreshments and hearty hors d'oeuvres will be served.
Prior to the reception, all are welcome to attend a special Jerusalem Evensong at 5:30 p.m. in the Chapel of the Good Shepherd.
The General Theological Seminary is located at 440 West 21st Street, New York, NY.
Please RSVP to Betsy Wilson at bwilson@afedj.org or 203-655-3575 by September 25, 2019.
Download an invitation to share.