Holy Land Study Program (Coming 2020)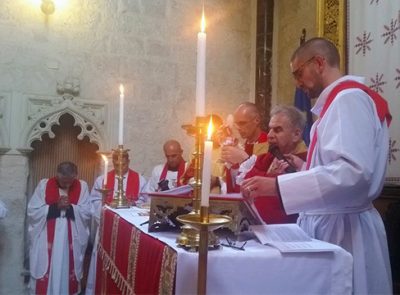 Look for details in September 2019 for our Holy Land Study Program currently in development.
A question we're often asked is "How can our congregation become more deeply engaged with AFEDJ's mission?"
We're embarking on a project to develop a study program and additional resources that churches of any size or denomination may use to raise awareness about the inspiring and powerful Christian witness demonstrated by a small band of Palestinian Christians in the region; the conditions that necessitate the humanitarian response of serving their neighbors; and the opportunities we have to join in ministry with our sisters and brothers in the region.
Stay-tuned!