Connect with AFEDJ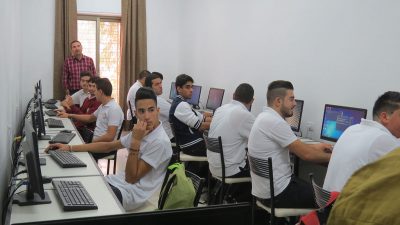 We would love to hear from you!
Please contact us via phone, mail, or email.
Donations by check made payable to:
American Friends of the Episcopal Diocese of Jerusalem
25 Old King's Highway North Suite 13
Darien, CT 06820
---
Phone & Email:
General inquiries to: information@afedj.org or 203.655.3575
Staff members work from their home offices. Please feel free to call their cell numbers for the quickest response.
Eileen Spencer, Executive Director
espencer@afedj.org
914.924.9704 (cell)
Diana Branton, Director of Marketing and Communications
Bearing Witness Program Director
dbranton@afedj.org
985.664.2973 (cell)