Session 1: Belonging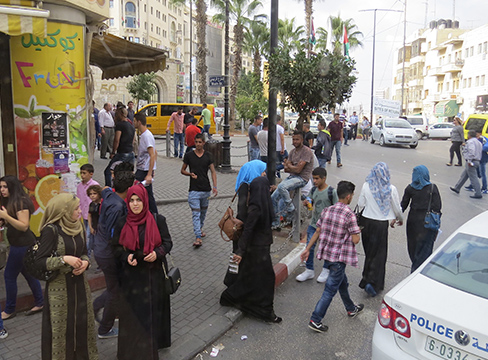 In Israel and Palestine, one's identity and sense of belonging is often in conflict with the community one lives in. In this first session you'll hear from individuals living in the Holy Land who represent different religions, ethnicities, and nationalities. In listening to their stories, you will gain an appreciation for the political, religious and cultural complexity of the region.
This session connects the story of Jesus speaking in the synagogue when he claims his identity with the many and varied identities of people living in the Holy Land today.
Upcoming Facilitator Trainings/Information Sessions are scheduled for late summer and fall. Sign up here to register or be notified of upcoming sessions.
HOW YOU CAN HELP Your ongoing generosity allows AFEDJ to provide continued support for the Bearing Witness program at no cost to you. Your donation builds hope, nurtures resilience, and transforms lives in the Holy Land, sustaining the vital efforts of the institutions we serve throughout the Episcopal Diocese of Jerusalem. Please make a gift today.
Getting to Know the Holy Land – Diocese of Jerusalem
---
---