Session 2: Healing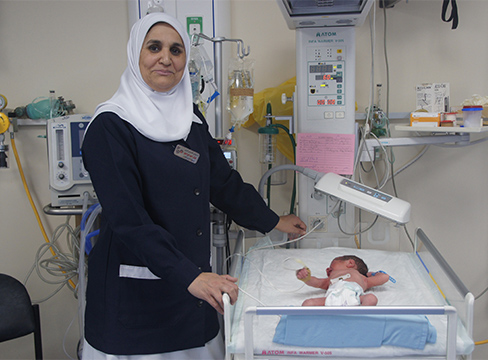 Jesus drew crowds because people were attracted to the incarnation of love, acceptance, and compassion he demonstrated, just as they are drawn to the care provided at Diocese of Jerusalem hospitals. In this session, you'll hear from leaders at Gaza's Ahli Arab Hospital and learn what life is like in Gaza and how Ahli is helping to heal those who live in appalling, desperate conditions.
Through the story of Jesus's healing of the bleeding woman, this session shows how Ahli's leaders embody the same deep care and compassion as Jesus. Stepping through the gates at Ahli Hospital is like touching the hem of Jesus' outer cloak. You don't need to be an insider, disciple, or someone rich or important to receive care.
HOW YOU CAN HELP Your ongoing generosity allows AFEDJ to provide continued support for the Bearing Witness program at no cost to you. Your donation builds hope, nurtures resilience, and transforms lives in the Holy Land, sustaining the vital efforts of the institutions we serve throughout the Episcopal Diocese of Jerusalem. Please make a gift today.
---
---