Getting Started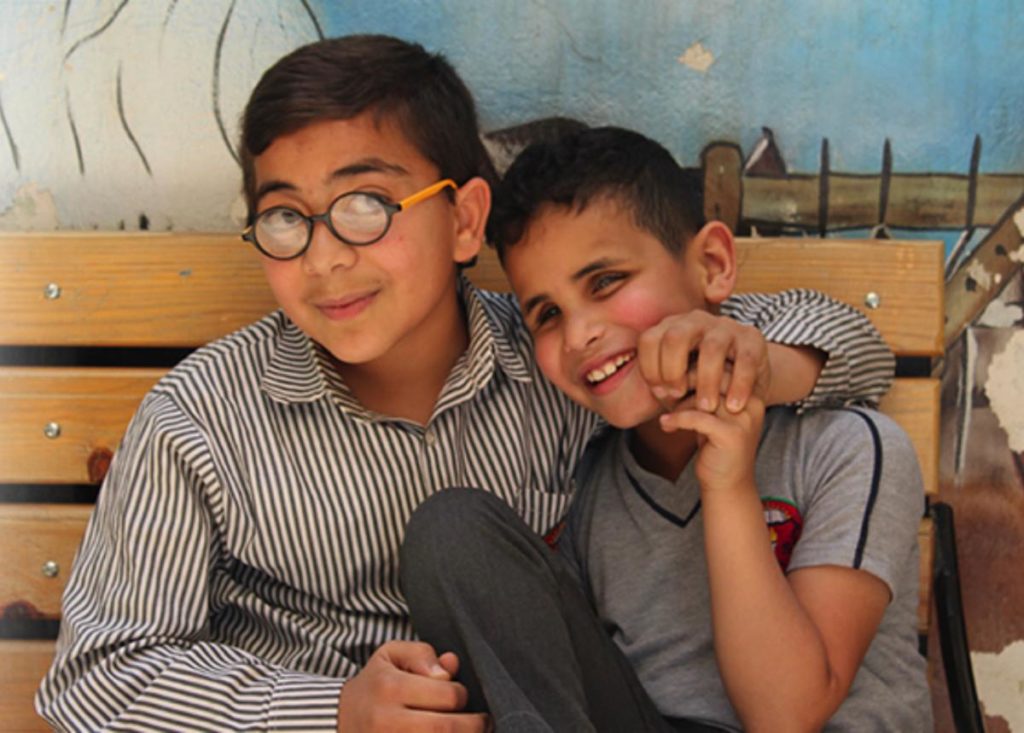 Bearing Witness is designed as a facilitated, small group study program. AFEDJ provides free training for Bearing Witness facilitators. You don't have to be an experienced program leader to become a Bearing Witness facilitator. You're not on your own!
If you would like to start a Bearing Witness group in your church or would like to take part in an upcoming facilitator training, please compete this brief Google Form or be in touch with Diana Branton, Bearing Witness Program Director 985.664.2973 or dbranton@afedj.org.
Facilitator Trainings/Information Sessions: Sign up here to register or be notified of upcoming sessions.
---
Bearing Witness Program Guides
We provide comprehensive PDF program guides for facilitators and participants.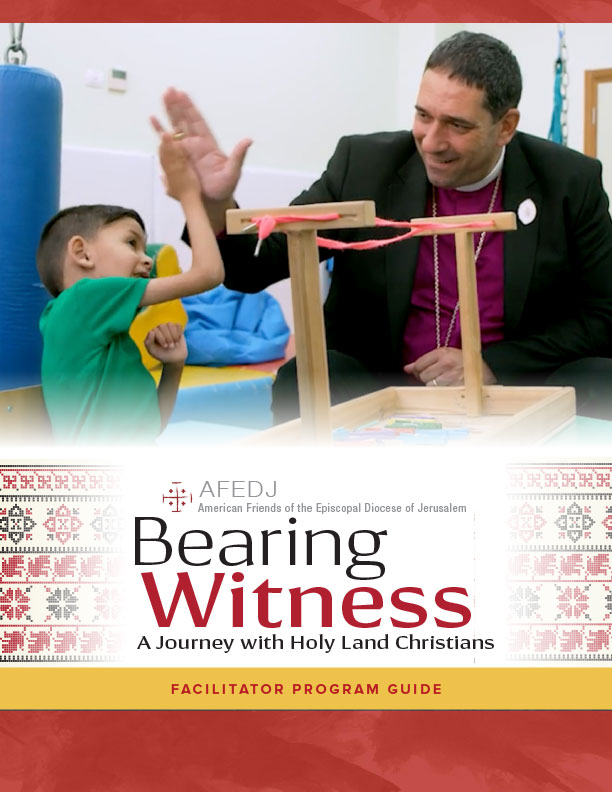 The Facilitator Program Guide gives group leaders background information on all of the topics, places and people covered in the program to help provide context for the program's content. It provides guidelines for scripture study and small group discussion, and guidance on leading adult learners. The Facilitator Program Guide is relevant and useful for both new and experienced group leaders.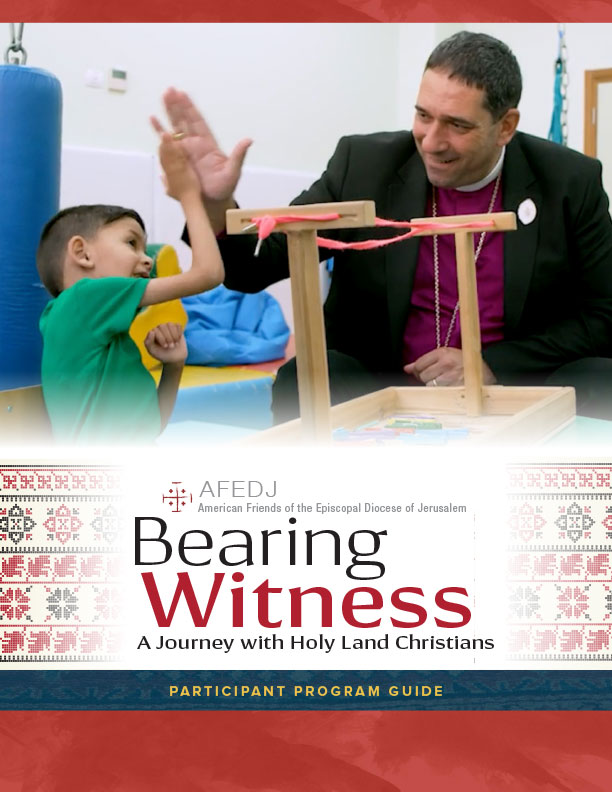 The Participant Program Guide explains the facilitator and participant roles and provides background information on key topics and issues, useful websites, and guidance on scripture study and effective group dynamics and discussion.
---
Bearing Witness Informational Materials
Download and print this brief overview of the program to build interest in starting a Bearing Witness group in your church or organization.
An Invitation to Bearing Witness Postcard and/or Bearing Witness 8.5″x11″ Session Flyer
Download and print this 2-page informational flyer about the Bearing Witness program for formation directors, facilitators, and dioceses.
---
HOW YOU CAN HELP Your ongoing generosity allows AFEDJ to provide continued support for the Bearing Witness program at no cost to you. Your donation builds hope, nurtures resilience, and transforms lives in the Holy Land, sustaining the vital efforts of the institutions we serve throughout the Episcopal Diocese of Jerusalem. Please make a gift today.