A special Christmas gift for St. Luke's Hospital
January 20, 2021- Posted in Healthcare, Palestine, West Bank
Three weeks.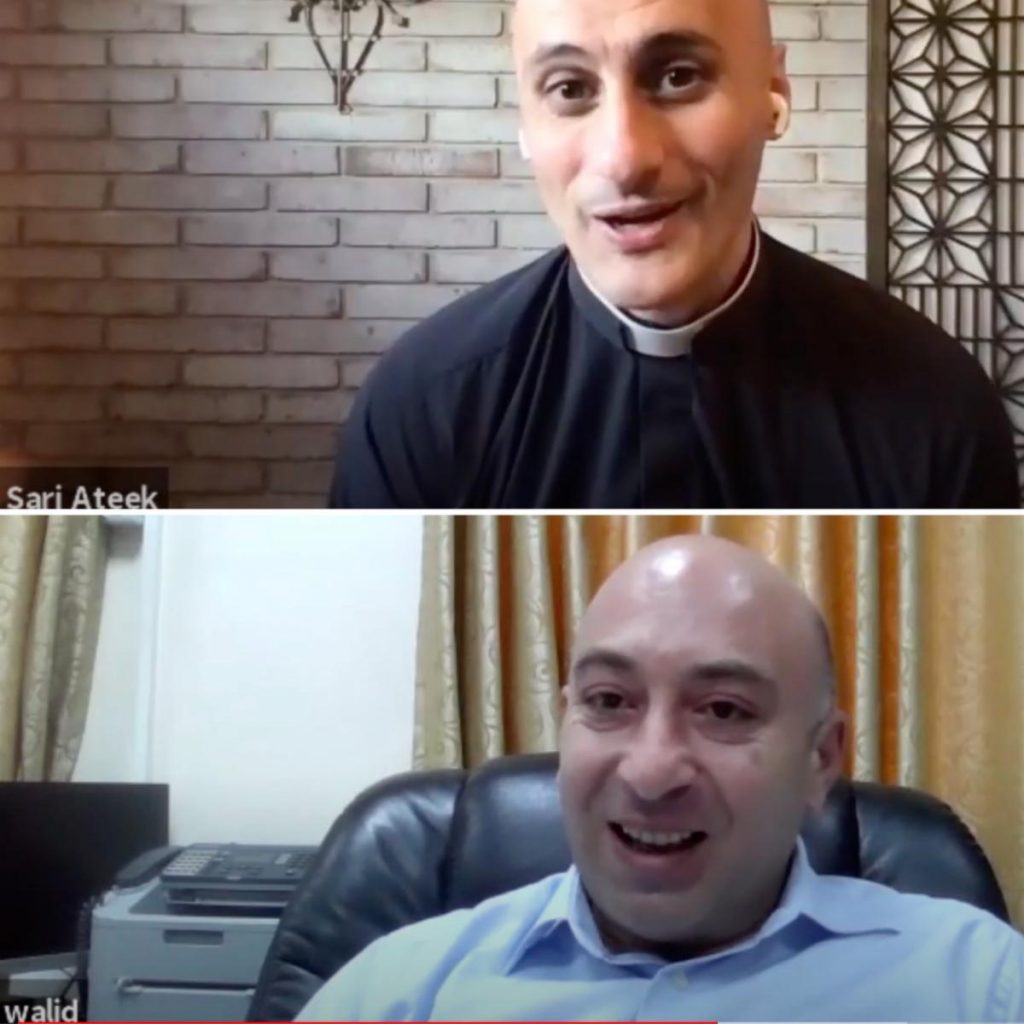 That's the time it took for the clergy and concerned members of St. John's Norwood Church in Chevy Chase, Maryland, to raise more than $114,000 to fully fund a critically needed 4D ultrasound machine for St. Luke's Hospital in the northern West Bank city of Nablus.
Because St. Luke's 20-year-old ultrasound machine is obsolete, replacement parts are no longer available. Patients in need of urgent care must be referred to other institutions. For those who are uninsured and depend on St. Luke's for free services, their care is compromised.
"It is our belief the inability of any member of our community to afford healthcare should not and will not be an obstacle to receiving high quality care. We need the tools to do our job," said Dr. Walid Kerry, St. Luke's director. "For many patients, St. Luke's is their last, if not only, hope."
Late this fall St. John's rector, the Rev. Sari Ateek, and its deacon and AFEDJ trustee, the Rev. Anne Derse, found out about St. Luke's need for a new ultrasound machine. On December 7, in partnership with AFEDJ, they approached people in their congregation, neighboring Episcopal congregations, and other churches in the greater Washington, D.C. region to raise more than $100,000 for a new ultrasound machine before Christmas.
By Christmas Eve, with the help of more than 70 individuals and churches, they exceeded their goal.
On January 13, Ateek and Derse and members of St. John's shared the good news with Dr. Kerry and St. Luke's public relations director, Salwa Khoury, over Zoom.
Dr. Kerry said of the surprise announcement, "We thank all congregations and individuals who contributed to this campaign and who took it upon themselves to offer aid to complete strangers in need the world over."
He added, "However, we do not feel, at all, like strangers. This was an act of community, of family, and we are proud and honored to consider all of you the family of St. Luke's Hospital."