AFEDJ out and about
November 15, 2018- Posted in Diocese of Jerusalem, Education, Healthcare, People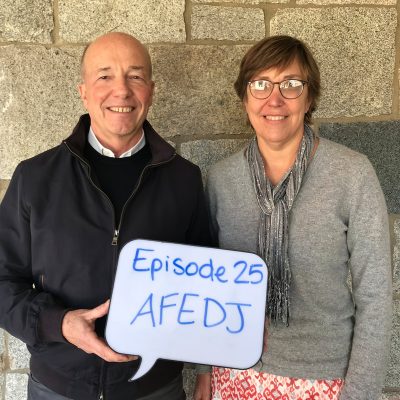 AFEDJ Executive Director John Lent and Communications Director Heidi Shott sat down recently with hosts of the Diocese of Connecticut's podcast, Coffee Hour at the Commons.

They talked about the institutions AFEDJ supports, what surprises the region holds for visitors, and how this work informs their spiritual journeys. 

Take a listen here.
From The Episcopal New Yorker

Giving transforms the lives of the giver and the receiver: Members of two Diocese of New York congregations who gave through AFEDJ tell their stories in the fall edition of The Episcopal New Yorker.
"Because there is no effective cancer treatment in Gaza, Rana must travel to Jerusalem. At that time, only 60% of those applying for medical permits to leave Gaza were granted. Rana is one of the lucky ones, but she travels alone. Her family is not allowed to accompany her."
The Rev. Dr. Deborah Dresser