All Saints Church stands poised to assist its Beirut neighbors
August 6, 2020- Posted in Lebanon, Parishes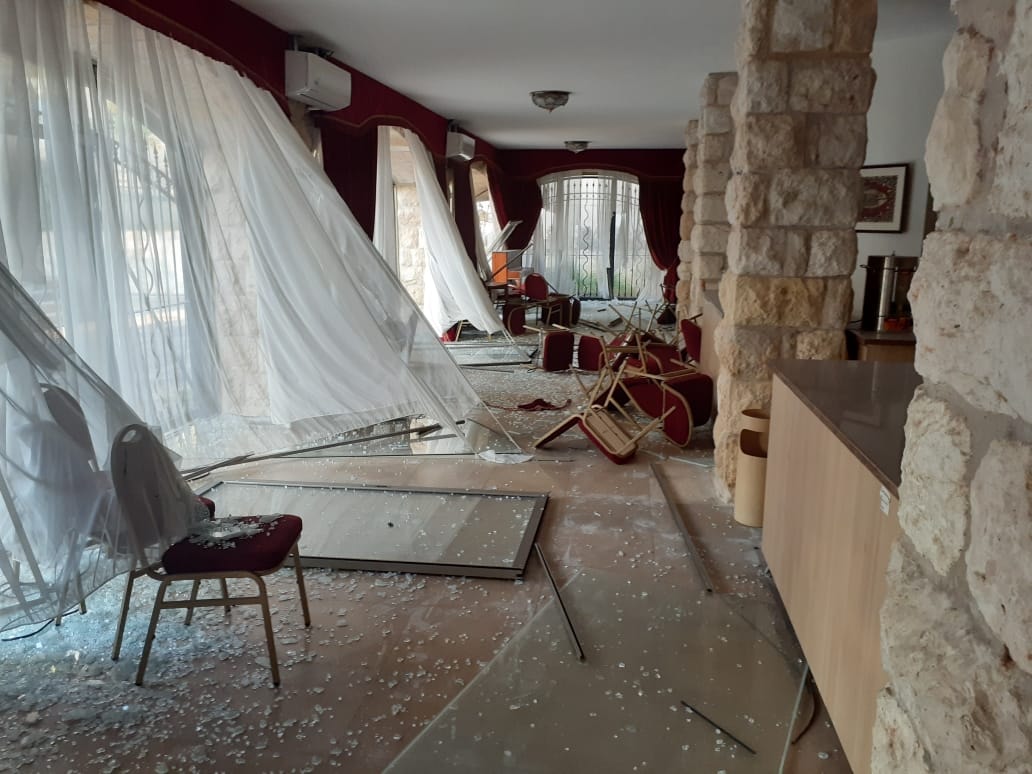 Two days ago, in the midst Lebanon's deepening economic crisis and growing civil unrest, the world was stunned by the footage of the horrific explosion at the port of Beirut. The shock of the blast destroyed nearby buildings and shattered glass up to three miles away. The death toll continues to rise as rescue efforts among the piles of rubble turn to recovery of bodies. News outlets report that more than 5,000 people were injured and up to 300,000 people are homeless.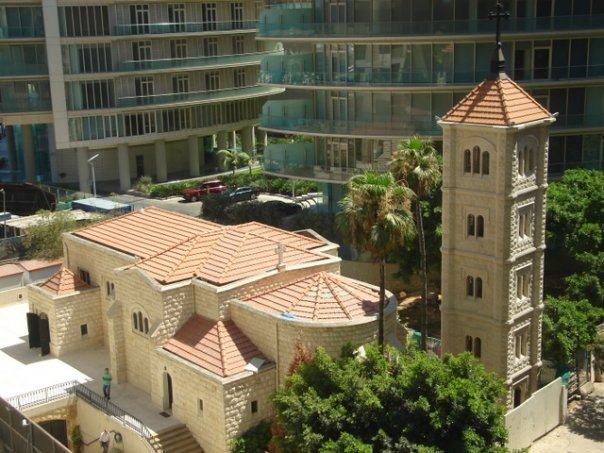 All Saints Episcopal Church, established in 1912, is located just a block from the site of the waterfront and one mile from the site of the explosion. It is home to an Arabic-speaking congregation and an international congregation led by Archdeacon Imad Zoorob.
AFEDJ trustee Solomon Owayda attended All Saints as a child and was confirmed there by Bishop Samir Kafiti. He recalls sitting outside after church and gazing out at the port when he was a boy. From his home outside of Boston he writes, "What a sad situation in Lebanon, even before this explosion. Please keep Lebanon along with Palestine in your prayers."
Shortly after the blast, Archdeacon Zoorob reported that no member of either congregation was killed or seriously hurt, though many have significant damage to their apartments. At the church the blast blew out glass in the parish hall and vestry, but fortunately the stained glass in the nave and sanctuary suffered no damage.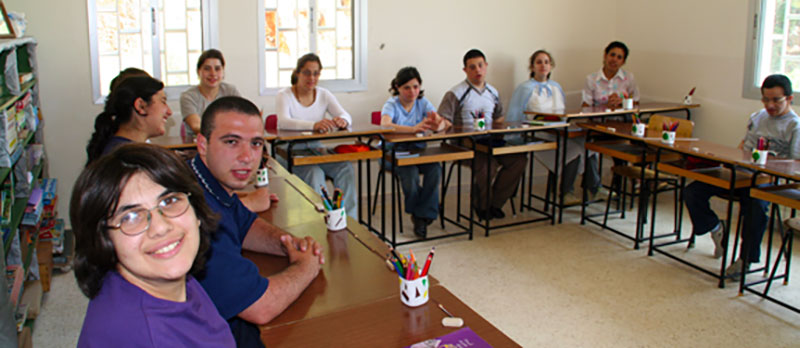 Archdeacon Zoorob is also the director of St. Luke's Center for Rehabilitation, a day and boarding school serving 50 children and young adults with a wide range of cognitive disabilities. Located in the suburb of Beit Meri, five miles from the explosion site, St. Luke's sustained no damage.
Earlier today Archbishop Suheil S. Dawani, bishop of the Episcopal Diocese of Jerusalem, issued a letter in which he appeals to the diocese's international partners for financial support. Archbishop Dawani asks for to help repair the damage caused by the explosion at All Saints and the Anglican center at the Near East School of Theology, which is two miles west of the blast site, and to assist in the outreach efforts to aid those most affected by the disaster.
Contribute today to the Archbishop's Beirut Emergency Fund
or by check to AFEDJ
25 Old Kings Highway North, Suite 13
Darien, CT 06820.
Archbishop Dawani concludes: "Thank you for your consideration of this request, as well as for your prayers on behalf of the people of Lebanon, who must now bear this additional burden on top of all the other economic hardships they have endured during the pandemic."
We join him in deep appreciation to you for your faithful support of these ministries in the Holy Land, both in times of crisis and in sustaining the life-transforming work the diocese's schools and hospitals engage in every day.
Thank you.
Read Archbishop Dawani's letter to international partners