Amidst the destruction in Gaza, Ahli Arab Hospital offers compassion and care to all
June 3, 2021- Posted in Gaza, Healthcare
Even in the midst of bombardment and destruction, Ahli Arab Hospital in Gaza City continued to be a safe haven for its neighbors. Throughout the 11-day war, Ahli – the only Christian hospital in the densely populated territory home to two million Palestinians – treated people with broken bones, shrapnel and glass injuries, severe trauma and burns, as well as regular medical care.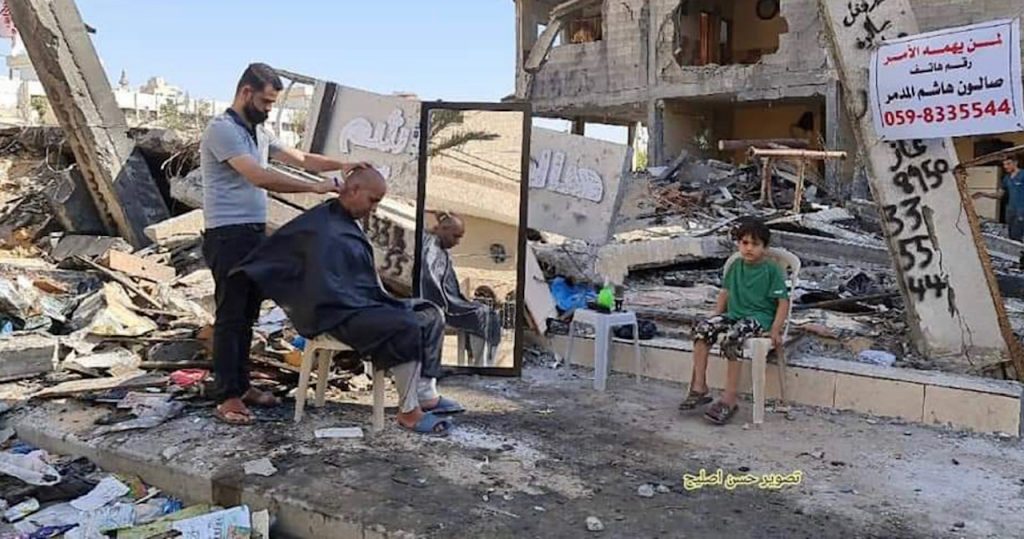 With the ceasefire holding, its long-time director, Suhaila Tarazi, has turned her attention to the aftermath of war. "There is no family that has not been affected by this war either physically, emotionally, or economically. Families have been shattered by its devastating impact, especially children," she said. "Due to the closure of government health centers, Ahli now has an increased number of patients coming to us for treatment." In just a matter of days Ahli has added staff in surgical, nursing, laboratory, X-ray, and psychosocial departments.
Ahli was able to adapt to meet the needs of Gazans caught in a war because of the generosity of the hospital's American friends. As the news of devastation in Gaza spread, the American Friends of the Episcopal Diocese of Jerusalem (AFEDJ) shared the hospital's pressing needs and you responded immediately. Your gifts have reached Gaza and are being put to work by Suhaila and her team.
Your generosity has enabled Ahli Hospital to:
Increase the free community clinic from one day to four days a week
Purchase fuel to power generators 18 to 20 hours each day when the power grid is offline
Purchase medicine and medical supplies
Expand its burn center to treat an increased number of children with burns
Expand its psychosocial rehabilitation program to treat children and their caregivers severely traumatized by the war
Suhaila said, "The damage inflicted in less than two weeks will take years, if not decades, to rebuild, but the clean up by Gazan youth has started on a small scale and shops and banks have opened for business, though schools remain closed."
She added, "To our friends in Ahli's mission of healing, I give thanks. We are grateful for your prayers and generosity. Though the situation in Gaza is horrifying and grim, we at Ahli are confident that through your support we will replace despair with hope, mourning with comfort,
humiliation with dignity, and injury with healing. We pray for the day when the cycle of violence is over and the children of Abraham can live together in peace."
Archbishop Hosam Naoum said of the ministry in Gaza, "We are proud that in all conflicts, the hospital was there to alleviate suffering of the injured, the poor, and those in need of a compassionate heart. The doors of Ahli Hospital will remain open, and with your benevolent help, it will stand as a powerful witness in this place of desperation and unimaginable horror. Read his full statement.
We invite you to join us in continued support of Ahli Hospital's ministry in Gaza. Give now www.afedj.org/give/give-online.