Ahli Arab Hospital needs your ongoing support
August 17, 2022- Posted in Gaza, Healthcare
A brief war highlights the fragility of life in Gaza as families suffer from indiscriminate attacks on refugee camps and acute shortages of water, fuel, and medicine.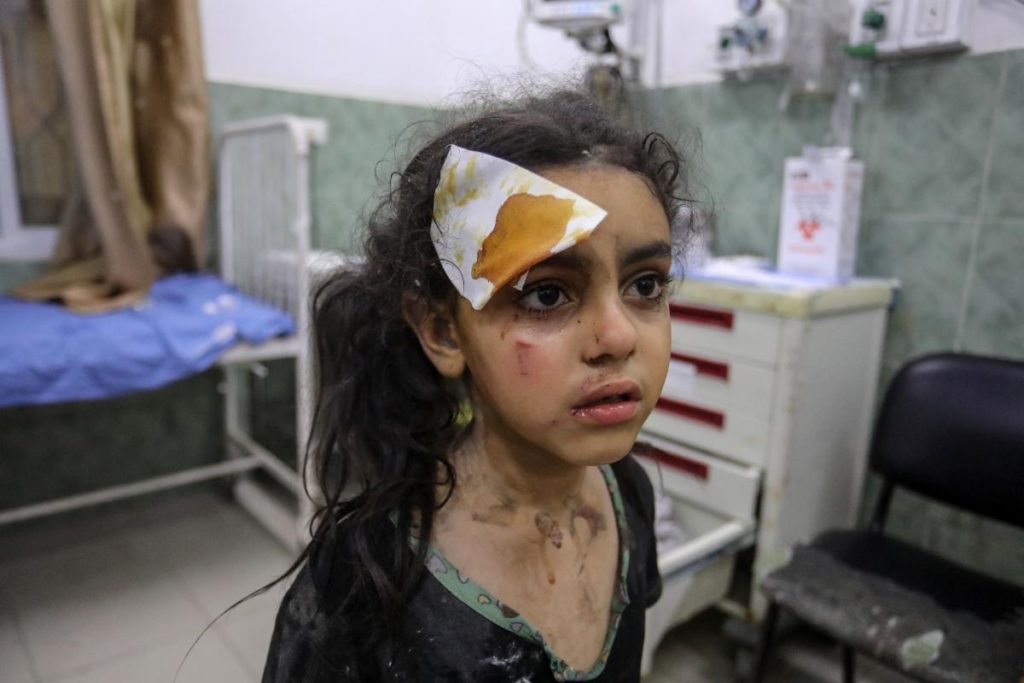 Over three days last week, the exchange of bombs and rockets between Israel and the Islamic Jihad faction in Gaza took the lives of 46 residents, including 16 children, and wounded more than 360 Gazans. It's estimated that 20 percent of the Islamic Jihad rockets fell within Gaza causing numerous casualties. Several residents of southern Israeli towns suffered minor injuries from rocket fire.
Though much of the bombing was in the south of the Gaza Strip, the Jabaliya Refugee Camp near Ahli Arab Hospital was struck and children were killed there. The refugee camps are densely populated and airstrikes into the camps are devastating. Ahli Hospital has been treating wounded children and adults from Jabaliya throughout the recent crisis.
Suhaila Tarazi, director of Ahli Hospital, said, "War comes to Gaza without previous notice. In a minute, everything can change. This war was more horrific than the 11-day war in May 2021. Gaza faced three days of terror. The warplanes did not discriminate between targets and refugee camps. Many homes are destroyed and many children are orphans. This assault has filled children's hearts with endless fear and terror."
With electricity now limited to four hours a day, Ahli Arab Hospital must rely more heavily on its generators to keep basic systems going. In the midst of another crisis, Ahli's leaders and staff continue to care for all who come to their gates seeking help and solace. Ahli Hospital is in desperate need of funds to purchase medical supplies, medicines and fuel for its generators.
Please give generously. 100% of your donation today will be securely directed to Ahli Hospital in the coming days.
Praising her staff, Suhaila continued, "The moment I announce that we are under crisis, most of them leave their homes and come to the hospital and stay. Sometimes they sleep on the floor just to help in saving the lives of people during war."
She added, "We are very grateful to all the people, in particular our American friends, who have helped us so faithfully in our times of need. As long as the people of Gaza remain victims of the war leaders, we will trust in God to provide for our ministry of healing and hope. Please pray for the fragile ceasefire to hold."
Pray for our brothers and sisters in Gaza. Download "A Litany for Peace in the Holy Land"