Archbishop Dawani asks for prayers, assistance to help those affected​
March 12, 2020- Posted in Diocese of Jerusalem, Jerusalem, Palestine, West Bank
Government policies to reduce spread of COVID-19 impact Diocese of Jerusalem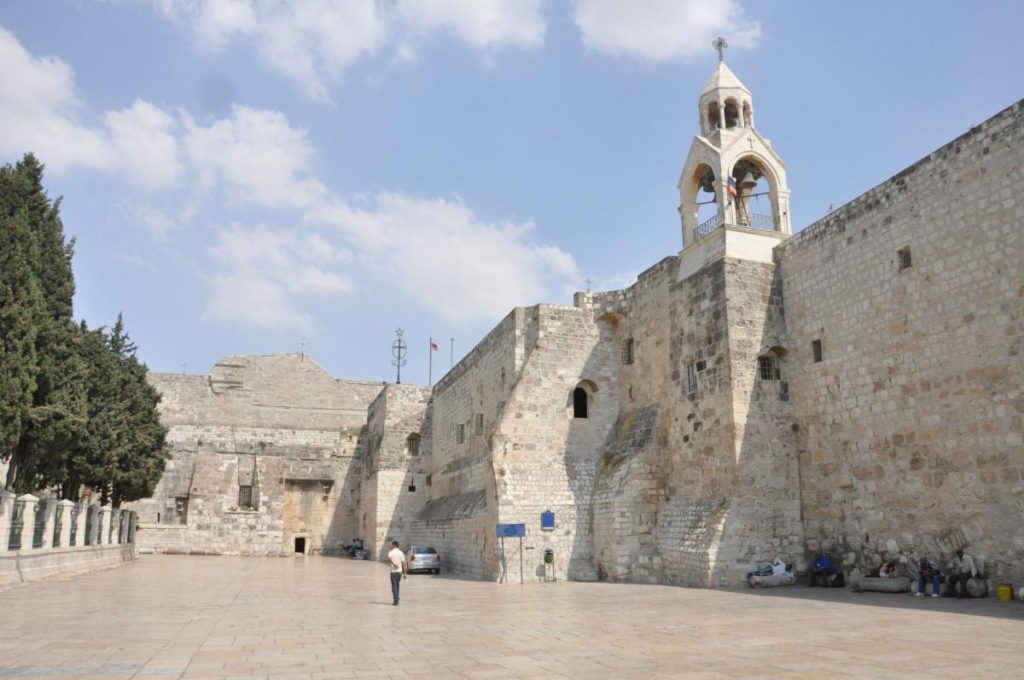 As a growing number of cases of COVID-19 are diagnosed in the West Bank and Israel, both the Palestinian Authority and the State of Israel have taken strong measures to slow the spread of the disease.
In Palestine's fragile economy, the order to close schools, restaurants, and coffee houses and the complete sealing off of Bethlehem has immediate and grave repercussions for thousands of people.
Diocese of Jerusalem schools now closed include St. George's School and Princess Basma Inclusive School in East Jerusalem, the Arab Evangelical Episcopal School (AEES) and the Episcopal Technological and Vocational Training Center (ETVTC) in Ramallah, and the Episcopal Kindergarten in Nablus. Diocesan employees who live in Bethlehem are restricted from leaving the city.
The Israeli government policy to require anyone arriving from a country where COVID-19 is present to enter a 14-day quarantine has impacted pilgrim trips from the U.S.
In a letter to international partners sent on March 11, Archbishop Suheil Dawani wrote:
"The dwindling number of pilgrims has already placed a huge burden on poorer families. This is especially the case for those living in the Bethlehem area, whose economy is largely dependent upon the pilgrim ministry, which has ground to a halt: The Church of the Nativity is closed, hostels are empty, and the normally busy market streets are now barren."
He asked that American friends consider a donation to his discretionary fund so, as requests for help are received, he may assist those impacted by the crisis.
Donations for that purpose may be sent to the AFEDJ office or made on our secure online giving portal at www.afedj.org/give/give-online with the designation: "Archbishop Discretionary Fund."
Archbishop Dawani concluded, "Finally, during this holy season of Lent, I would especially ask you to pray for us, even as we all offer our prayers for those afflicted by Coronavirus around the world, as well as those suffering from the economic hardships this epidemic has caused."