As students return to the classroom, Diocesan schools face pandemic-related challenges 
September 17, 2021- Posted in Education, Jordan, Palestine, West Bank
Leaders at Saviour's Episcopal School in Zarqa, Jordan, and the Arab Episcopal School (AES) in Irbid, Jordan, are seeing the economic impact of the pandemic on Jordanian families. With many parents unemployed since March of 2020, families have been forced to send their children to overcrowded, low-performing public schools.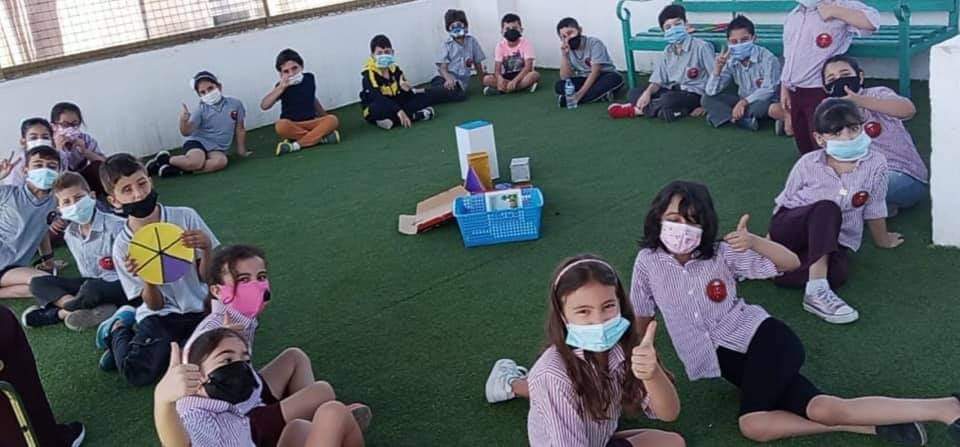 "The loss of students means a loss of income to support our teachers and educational offerings," explained Saviour's School principal, Dua'a Bisharat. "The impact of coronavirus is massive. Our school suffered the loss of three parents of our beloved students."
Iyad Rafidi, principal of the Arab Evangelical Episcopal School (AEES) in Ramallah, offered the good news that AEES seniors performed extremely well on the national secondary exam, with 39 of 50 graduates scoring above 90 percent and 22 above 95 percent. He wrote, "Due to the success of our graduates and teachers, many parents have sought to enroll their students. Classes are packed with the highest numbers ever." Eleventh grader Karam Masri had this to say, "After a year and a half of online classes, I will say that I love ordinary classrooms. I never dared to ask a question online, even if I encountered confusion. Today I will look into my teachers' eyes and ask them."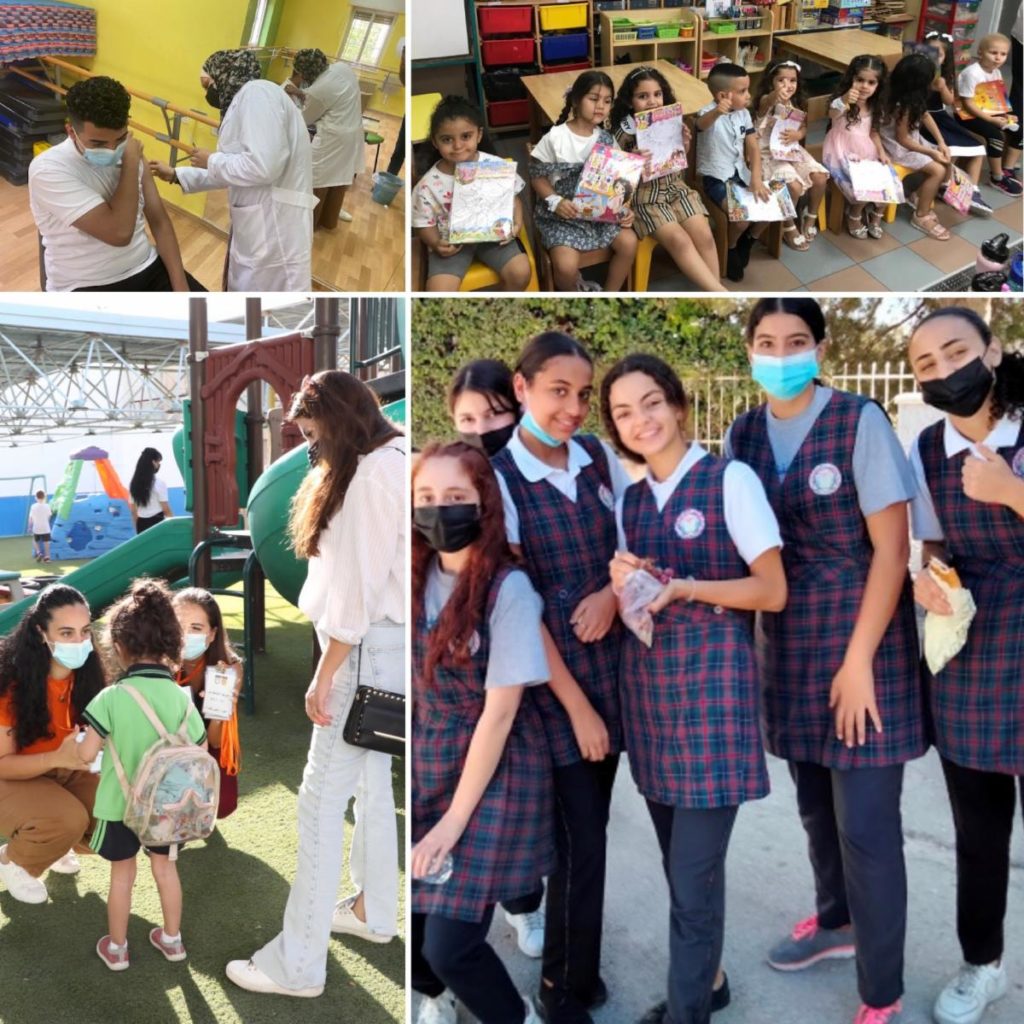 The schools of the Diocese of Jerusalem need the support of their American friends to sustain the programs offering children an education based on Christian values of dignity, respect, and peace. 
Please consider a gift to support the ministry of diocesan schools.
As always, AFEDJ guarantees that 100 percent of your donation designated to a specific institution goes to the intended recipient. Thank you.
Clockwise from upper left:
A Palestinian Ministry of Health worker visits ETVTC to vaccinate students
Kindergarten students at Christ Episcopal School in Nazareth on the first day of school
Middle school students at AEES in Ramallah return to in-person classes
A young student is greeted by her new teacher at Ahliyyah School in Amman, Jordan