At Princess Basma Centre, virtual therapy is here to stay
November 6, 2020- Posted in Disabilities, Jerusalem, Palestine
With the arrival of coronavirus and the subsequent lockdown – when all therapy sessions were forced online – the Centre's leaders made a surprising discovery.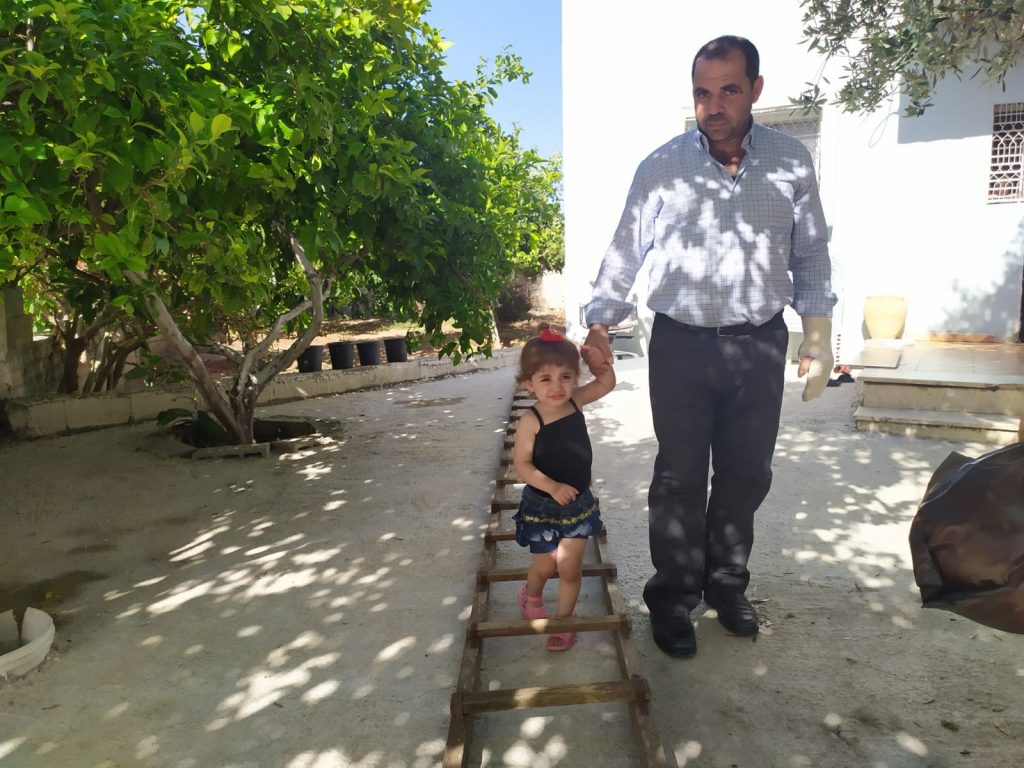 A core program at the Jerusalem Princess Basma Centre (JPBC) has been a two-week residential session for families with children with disabilities called the Mother Empowerment Program.

In the best of times, the ability of Palestinians to journey to East Jerusalem from towns and cities in the West Bank, and particularly from Gaza, is difficult because of the need for travel permits and delays at checkpoints. For parents of children with disabilities, the residential program at JPCB allowed them time and space to concentrate on their child's therapeutic plan and be trained to serve as the therapist once they return home.

During the spring lockdown, when physical, occupational, and speech therapy sessions were conducted over various online video platforms, it became clear to leaders at JPBC that virtual therapy offered a way to extend the Centre's services to more families who might find taking part in a residential program impossible.
In June JPBC re-opened for on-site rehabilitation services and over the summer 85 families took part in the residential program. In the past, families might return for multiple residential stays for reevaluation and to update their child's therapeutic plan. Now follow-up therapy sessions will be virtual. This residential/virtual hybrid model is less expensive and avoids the difficulty of arranging for travel and childcare for other children in the family.
"We've had to reinvent some of the services we oer, but we still visit the field – daycare centers, clinics, hospitals – 60 times a year to identify children and refer them to the Centre," explained Ibrahim Faltas, JPBC's general director.
Thanks, in part, to AFEDJ supporters and several diocesan Sustainable Development Goals grants, children with disabilities who live outside of East Jerusalem now have the opportunity to continue therapy online and stay on a path toward rehabilitation and promise. For many other families for whom a journey to JPBC is impossible, the proven success of the virtual therapy model – though propelled by the challenges brought by the pandemic – may result in a life-changing opportunity that might be otherwise unavailable to them.