In the midst of great need, generosity transforms lives in Ramallah and Jordan
November 6, 2020- Posted in Disabilities, Education, Jordan, Palestine, Vocational Education, West Bank
For years, Giovanni Anbar, the founder and director of the Episcopal Technological and Vocational Training Center (ETVTC) in Ramallah, has depended on the Center's guesthouse for a steady income stream to cover operating expenses.
Before the pandemic, ETVTC's ten-room guesthouse offered students in the hospitality program the opportunity to practice skills in culinary arts and hotel management with an international clientele and provided income to subsidize 30 percent of tuition fees.
In early 2020, with room to grow and permits in place, Giovanni and his staff launched an effort to expand the guesthouse by another 11 rooms to accommodate up to 45 guests and double the revenue that supports student fees. Then the pandemic arrived and the summer's full slate of bookings for rooms, conferences, retreats, and children's camps disappeared overnight.
Giovanni wasn't deterred. The hard-hit hospitality industry in Ramallah would open up again, and ETVTC would be ready. The only problem was finding the funds to complete the renovation.
Saroj Mankau, a member of St. George's Episcopal Church in Riverside, California had recently learned about the work of AFEDJ. She was moved by the ministry of two institutions of the Episcopal Diocese of Jerusalem: the Holy Land Institute for the Deaf (HLID) in Jordan and ETVTC. Her gift of $50,000 to each institution will transform lives for years to come. At ETVTC, it will help Giovanni complete the guesthouse renovation and at HLID it will support the full costs of education, boarding, and therapy for five deaf and deaf-blind students.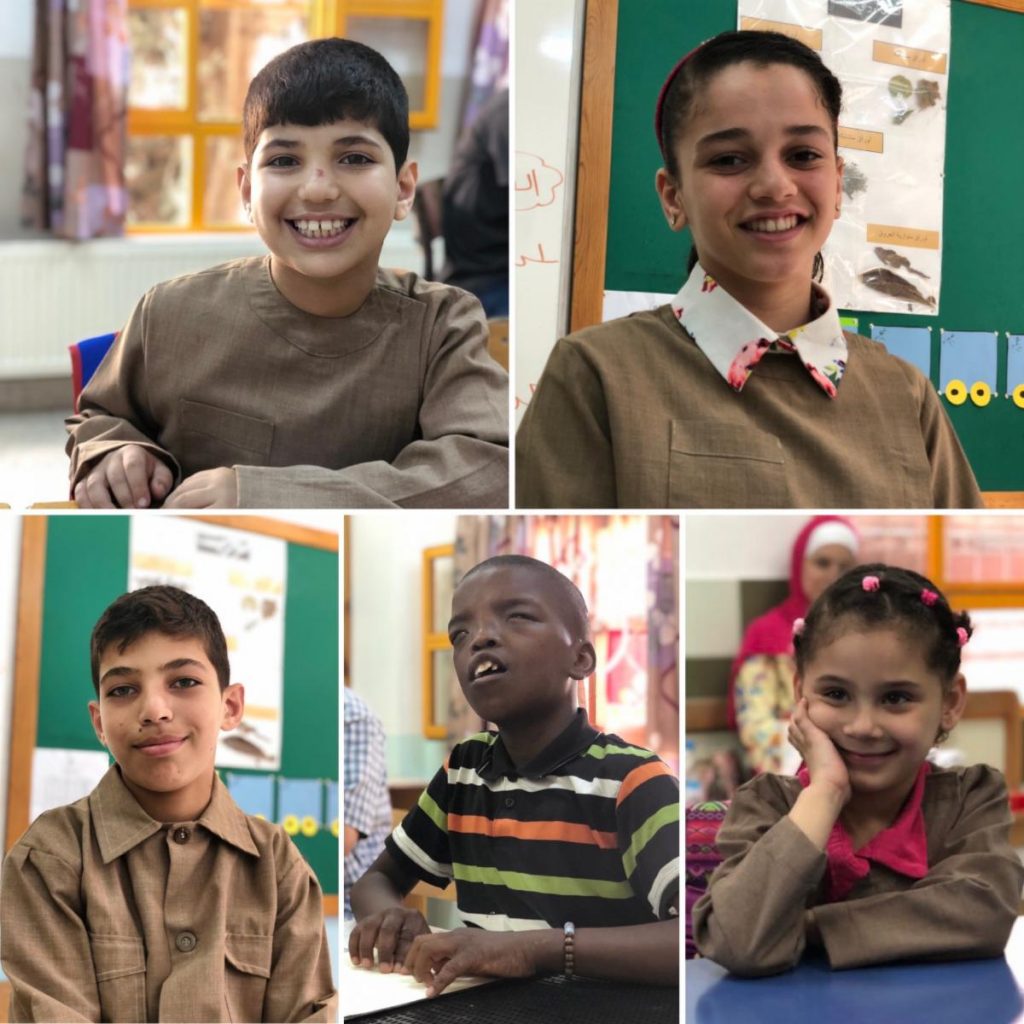 "Your gift will empower students to overcome the many challenges they face in order to become happy and full members of society as they grow into adulthood," wrote Archbishop Suheil Dawani of the donation. "As the result of the pandemic, more families than ever are unable to afford the services they need for their children. We are only able to help these families through the generosity of donors such as yourself. We are truly grateful for your partnership in our Christian witness here."
As Giovanni recently explained, "Many lives have changed through the years by gaining a vocation, a secure, well-paid job, and being respected in society! There have been challenges as well as achievements along the last 20 years but, because of friends and supporters like Mrs. Mankau who share our vision, we are where we are today!"