Jerusalem Princess Basma Centre extends virtual therapy to families in Gaza
November 2, 2021- Posted in Disabilities, Gaza, Jerusalem
Four years ago, Ahmad, a boy born with a rare genetic syndrome, was granted permission to travel from his home in Gaza to receive evaluation and treatment at the Jerusalem Princess Basma Centre (JPBC).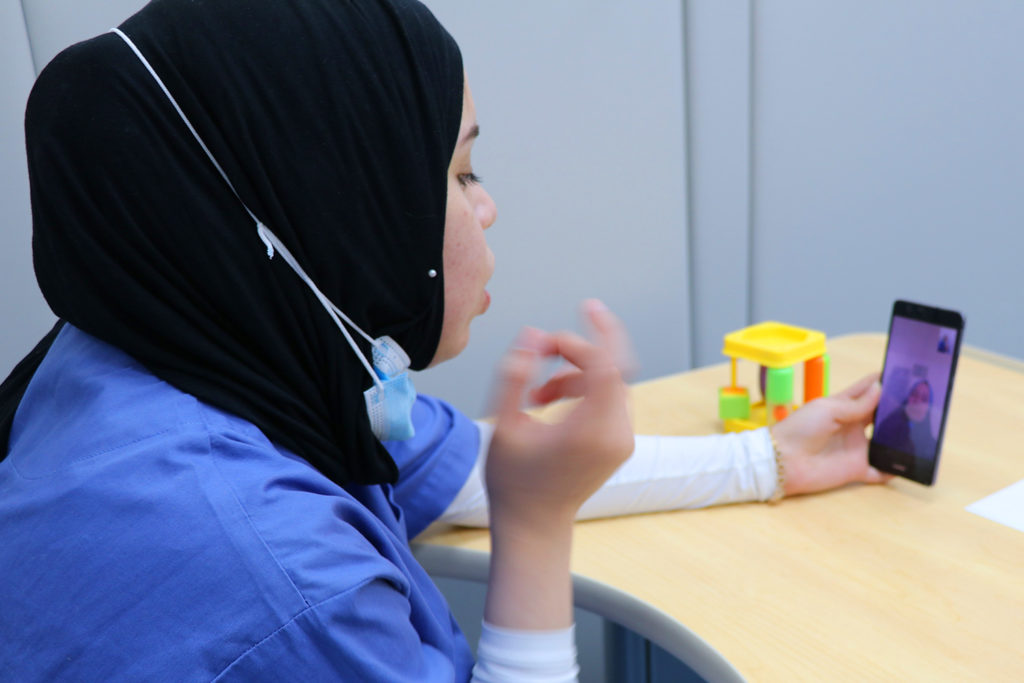 During Ahmad's three-week stay JPBC developed an individualized therapy treatment plan and his mother received training in how to carry out the therapies he needed once they return home. Because Ahmad lives in Gaza, he has been denied the opportunity to return to the Center for re-evaluation and an updated therapeutic plan. His mother has had to rely on the 'Home Therapy Plan' she learned in 2017 as her only resource to help her son.
The JPBC Virtual Therapy Program, developed to maintain continuity of care for families during the COVID-19 pandemic, has become a lifeline for Ahmad and his family, along with five other Gazan families who previously received treatment in Jerusalem. They all now meet regularly with JPBC therapists online. His mother described the opportunity to update his treatment plan, "This program has brought hope back to our family."
During the bombardment of Gaza in May Ahmad and his family moved to the safety of a bomb shelter in a UNRWA school for five days during the attacks. His mother tells us they were able to return to their home, which was damaged, but not destroyed.
Access to rehabilitation services in Gaza is challenging due to the constant shortage of medicine, staff and supplies and the restrictions that prevent patients from travel to outside institutions like JPBC.
Many children with disabilities in Gaza often fall between the cracks for treatment and education. Across Gaza and the West Bank, 38% of children with disabilities are not enrolled in school. With your continued support, the dedicated team of therapists at JPBC is hopeful the Virtual Therapy Program will soon be available to other vulnerable and isolated children and families in Gaza.
Please consider a gift to bring hope to families in the West Bank and Gaza.