Lessons learned at ETVTC: "Friendship is more important than winning"
March 13, 2023- Posted in Education, Palestine, People, Vocational Education, West Bank
Thanks to Episcopal Technological and Vocational Training Center (ETVTC) volunteer extraordinaire Jo Bronson of Portland, Oregon, for sharing a story and photo from this year's high school cooking competition.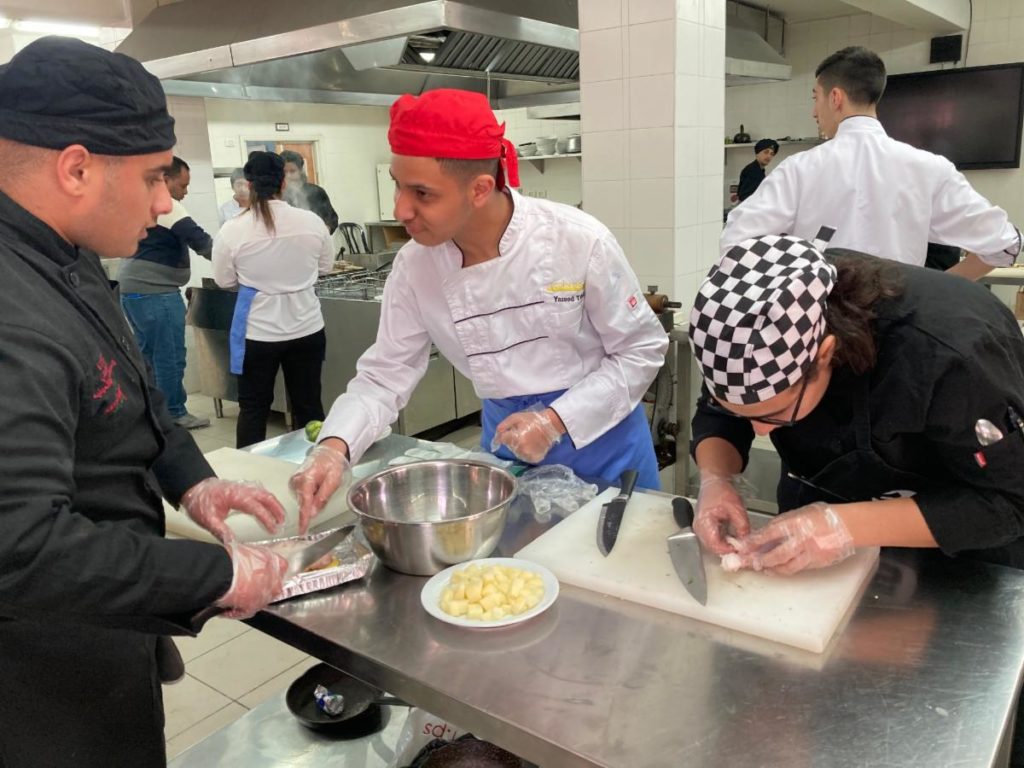 Jo spends several months each year in Ramallah at ETVTC tutoring, supporting, and nurturing vocational students as well as assisting director Giovanni Anbar and other staff members wherever needed.
She writes:
"Doreen is the young lady in the black and white checkered chef's hat. The two young men needed help with preparing their chicken leg. This is a competition between groups of students, and Doreen was on another team.
"I asked, 'You're in competition against each other. Why are you helping them?'
"Doreen's reply, 'My friendship is more important than winning.'"
Jo adds, "ETVTC has a way of bringing the best out in our students."