Mother's program welcomes its first dad
April 27, 2020- Posted in Disabilities, Jerusalem, Palestine
Razi and his wife Wissam had waited for a long time to become parents, so there was much joy when they discovered that they were expecting twins.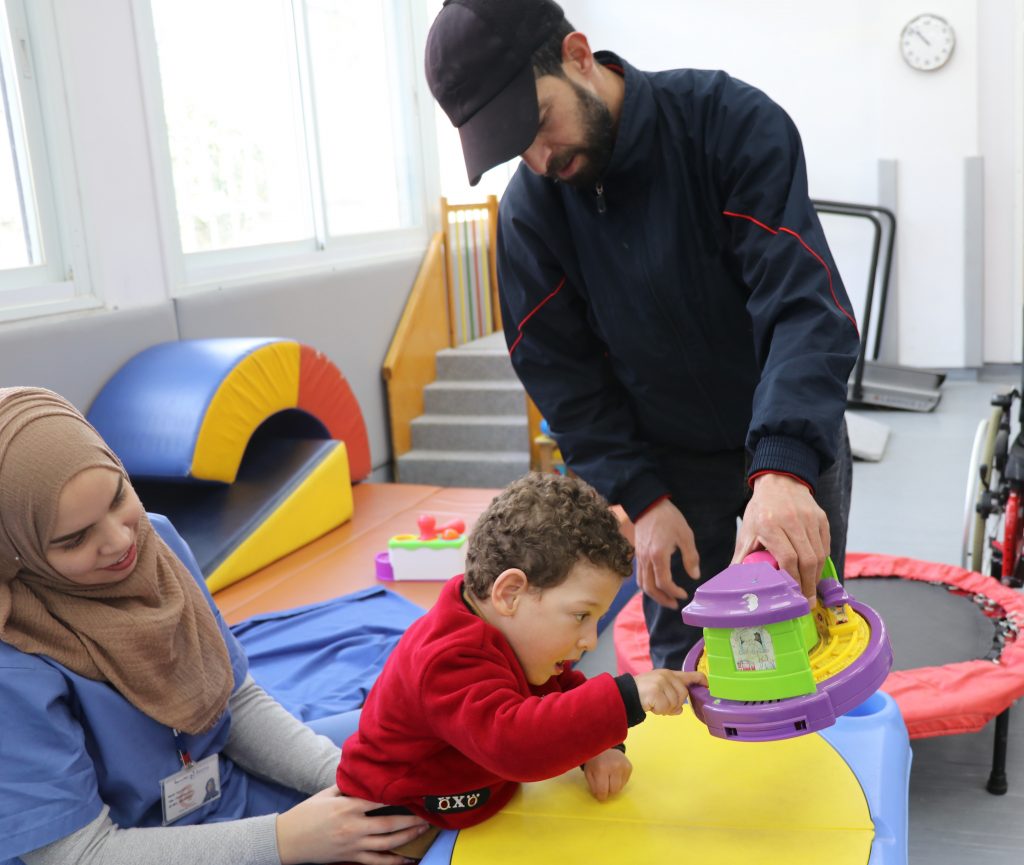 While their daughter Layan was born healthy, their son, Ahmad was soon diagnosed with cerebral palsy. Razi and Wissam felt their dreams and aspirations for their young family had been shattered but after hearing about the Mother Empowerment Program at Jerusalem Princess Basma Centre (JPBC), they found hope. Wissam and Ahmad were set to participate in the two-week residential program.
However, Wissam's application for a travel permit to East Jerusalem was denied. Suddenly the Mother Empowerment Program was about to become the Parent Empowerment Program, with Razi as one of the first fathers to accompany his child. The program trains parents in a wide range of therapeutic techniques to continue with their children at home. Parents are also offered counseling and workshops to help them become advocates for their children and manage the isolation and prejudice families often encounter because of the stigma of having a child with a disability.
"I felt more empowered and more ambitious for my son."
"After each admission," Razi said, "I felt more empowered and more ambitious for my son." By taking the lead in Ahmad's rehabilitation, Razi is now a role model for fathers within his community and a spokesperson for all parents of children with disabilities.
He recently reflected, "I hope that parents who have children with disabilities become more aware of their children's rights. People should not be reluctant to integrate their disabled children into society."