Schools and hospitals carry out their mission despite pandemic
February 8, 2021- Posted in Education, Gaza, Healthcare, Jordan, West Bank
Updates from the West Bank, Gaza, and Zarqa, Jordan
Episcopal Vocational and Technological Training Center (ETVTC) in Ramallah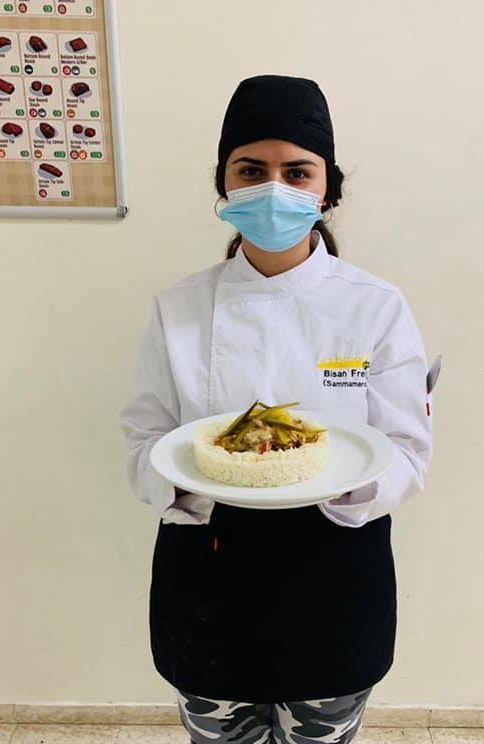 "We are glad to let you know that despite all the challenges that the world is facing through this pandemic, we at ETVTC are managing with full programs since the beginning of this school year," Giovanni Anbar, director of ETVTC, said earlier this week. With 11th and 12 grade students in school from Monday to Thursday, vocational students who depend on the practical training with computers and in culinary arts are not falling behind. With the West Bank in lockdown on weekends, Saturday classes are held online.
In addition to the high school vocational program, growing demand led ETVTC to offer a second cohort of adults for its ten-month culinary arts course. One class is geared toward young men and women who hope to secure positions in restaurants or hotels after the pandemic. The other course is for women from remote villages to equip them with the skills and knowledge to start home businesses to help sustain their families during this difficult time.
Anbar added, "We need a lot of prayers to keep on track!"
Ahli Arab Hospital in Gaza City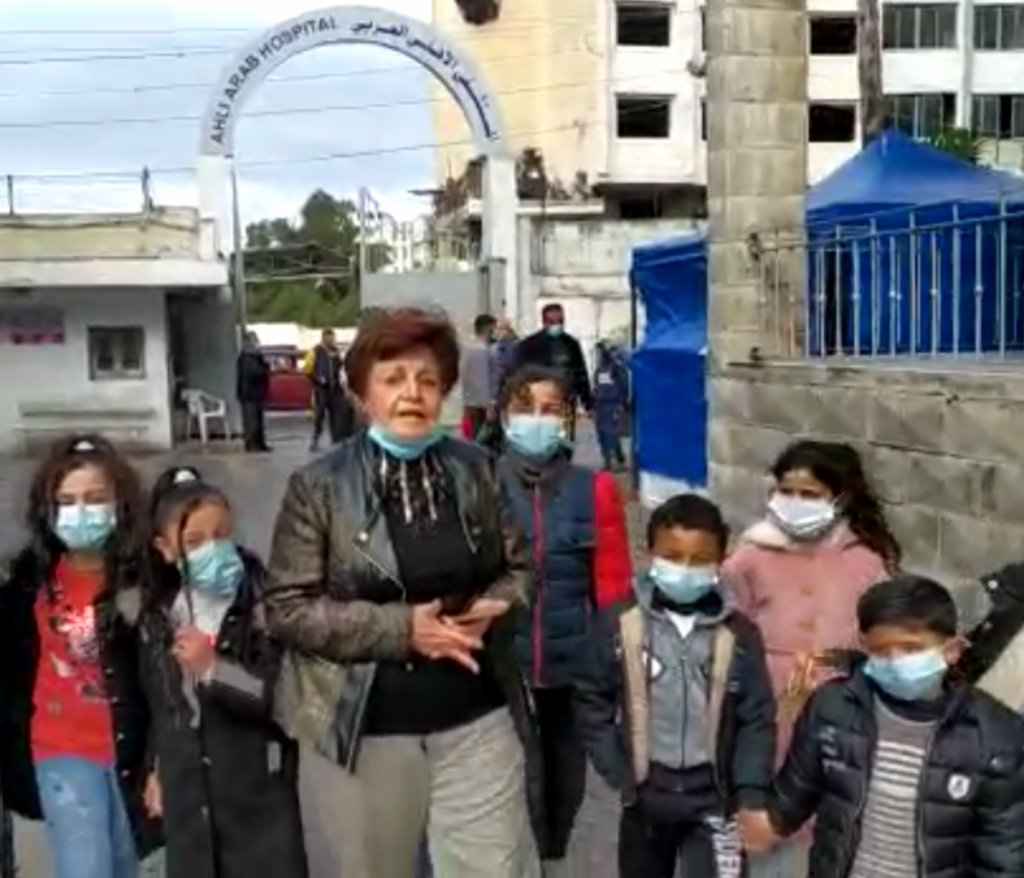 With more than 4,600 active COVID-19 cases, Gaza has now surpassed the case count in the West Bank. The question of when Gazan healthcare officials will have access to any significant quantity of vaccine remains unknown.
What is known across Gaza is that the leaders and staff at Ahli Arab Hospital in Gaza City remain dedicated to serving their neediest neighbors. As the result of the economic impact of the pandemic, unemployment, according the Palestinian Federation of Trade Unions, has reached 82% with more than 160,000 jobs lost. Suhaila Tarazi, director of Ahli Hospital said recently, "Community members are unable to meet the cost of healthcare because of increased poverty, thus we have taken on more financial obligations to provide care for all who seek it."
In addition to covering more charity care, Ahli Hospital must cover many of the surgical and outpatient services once offered by now-closed government hospitals. Tarazi continued, "Ahli has managed to perform 2,135 surgeries between March and December 2020, as well as more than 20,000 outpatient services across many specialties like orthopedic, neurology, pediatric, urology, gynecology, ENT, and diabetes care. All this, as we have had to triple our use of PPE and other medical consumables, puts Ahli under tremendous strain. That's why we are so grateful to our American friends, both for their generosity and their prayers."
Saviour's Episcopal School in Zarqa, Jordan
In the midst of the pandemic, Principal Dua'a Bisharat keeps Saviour's School open for in-person and virtual learning.
Beyond its gates, the poverty caused by the pandemic is a reality for almost every family in the community. Government salaries have been cut in half, shops are closed. Government schools are overcrowded by the influx of students whose parents have been forced to pull them from private schools.
A greeting from Saviour's Episcopal School
"Right now our students attend school two days a week on a rotating basis," Bisharat told us this week. "We place emphasis on the younger grades and on seniors who are preparing for their national exams. It has been difficult to convince parents who are in reduced circumstances to pay tuition when three days a week their children learn from home."
Despite the financial difficulties Saviour's School faces because of the pandemic, the support of its American friends has helped to keep the doors open. "We have not had to furlough any full-time teachers," explained Bisharat. "We are hanging on and teaching the children in our care. It's what we do."