Physics stars at Christ Episcopal School shine in Nazareth and beyond
November 12, 2021- Posted in Education, Israel, Video
"We always have our doors open to any member of the faculty who wants to take our students to new places." 
— Archdeacon Samuel Barhoum, director of Christ Episcopal School
When five physics students at Christ Episcopal School in Nazareth are the first students in the region and the first in the Arab community to achieve the milestone of ten units in physics, it's something for the school community to cheer.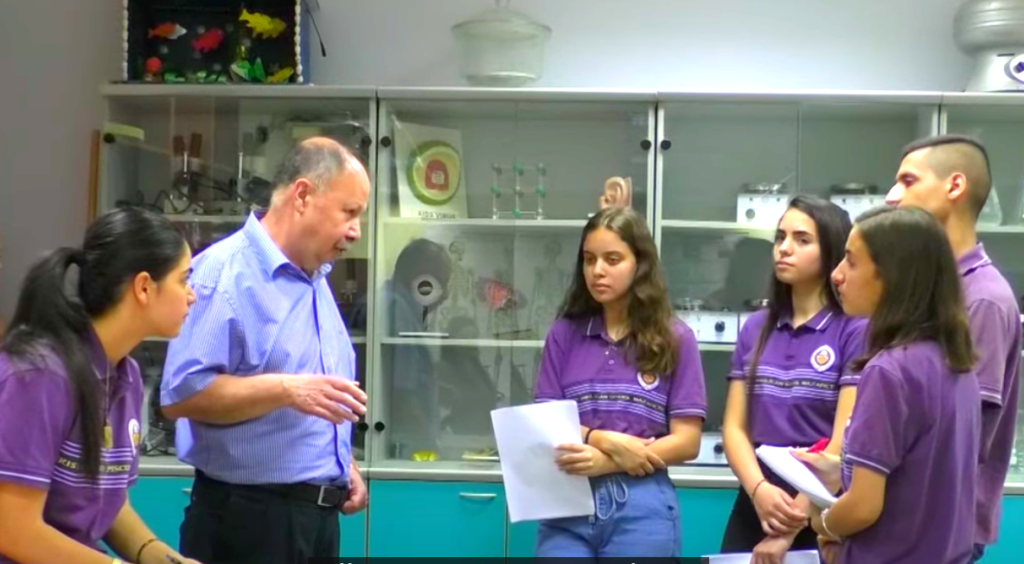 When two of those students are the first students in Israel's history to achieve 15 units in physics with their original research, it's a full-blown celebration.
In the midst of the challenges of the 2020-2021 school year, four senior girls and one senior boy took the opportunity to do original research under the tutelage of Christ School's physics teacher Dr. Osama Al-Muallem. Donia, one of the two top-achieving students said, "It showed me who I am." She continued, "The teachers sent me words of support and encouragement. This gave me the push forward and one sweet word was enough to help me continue and not give up."
"My message to the students who have distinguished themselves is not to be satisfied with this," said Archdeacon Barhoum. "This is just the beginning. Fly, soar, and grow in what you love."
Students enrolled in the school's media department who produced the professional video below demonstrate their impressive achievements as well.
Congratulations to all!