Princess Basma Center expands its reach
May 25, 2023- Posted in Disabilities, Jerusalem
Your Easter Appeal gifts will offer 50 Palestinian families hope for the future
When good things happen, word gets around.
With the recent expansion of the Jerusalem Princess Basma Center's outreach services to community clinics across the West Bank, more parents of children with disabilities are being referred to the Mother and Family Empowerment Program.
The only program of its kind available to Palestinian families, it offers critical support to more than 500 Palestinian families each year – leaving many more eligible families on the waiting list.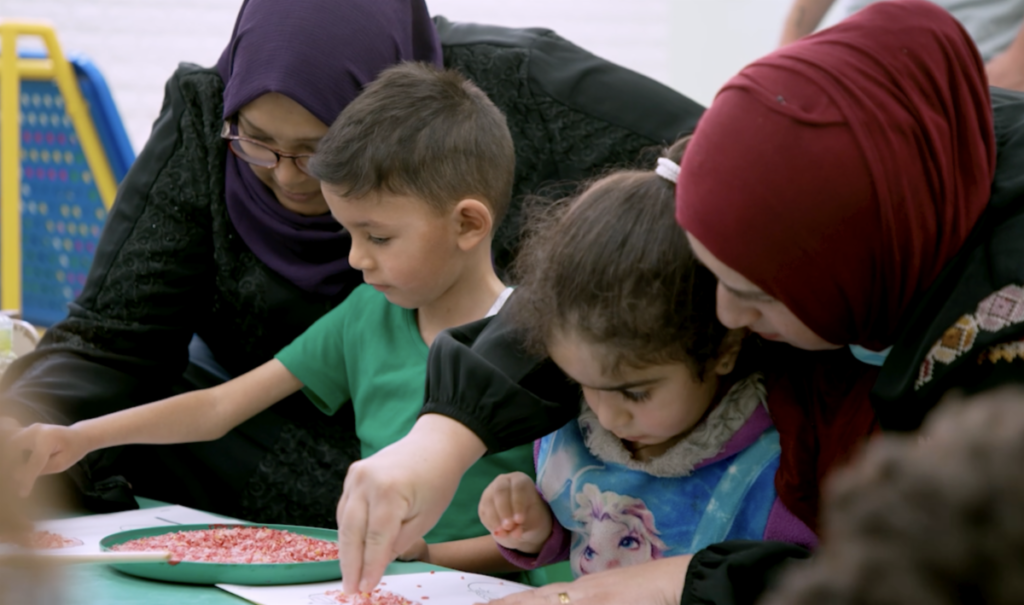 Thanks to your response to American Friends' 2023 Easter Appeal, we've raised more than $80,000 with more continuing to come in from congregations. Your gifts will provide 50 families with the opportunity to receive much needed training and education.
Violette Mubarak, the Center's director speaks to the efficacy of the program. "The Mother and Family Empowerment Program is the key to unlocking so much potential for the children we treat here. Through this program our families are trained and empowered, they find faith and hope for a brighter future for themselves and their children."
"Miracles are possible at the Basma Center. Together we learn that courage is stronger than fear."
– Fida, a mother from the West Bank
She adds, "We help to change hearts and minds so that children with disabilities are given the dignity and life opportunities that all children deserve. Without the help of our international friends, we could not continue to provide this life-giving service."
Dedicated support for the program is crucial because reimbursement from the Palestinian Ministry of Health covers only 75 percent of the cost of each child's therapeutic services at the Center and covers none of the critical, comprehensive services Princess Basma offers to mothers and fathers who accompany their children.
Parents who take part in the program learn to replicate their children's therapies at home and also receive education about disabilities and training to empower them to become strong advocates for their children within their extended families and wider communities.
The residential program also allows parents who feel isolated because of their child's disability to gain support from the network of other parents they engage with at the Center. With the help of American Friends, that community of empowered parents grows and word continues to get around about the life-transforming ministry at the Jerusalem Princess Basma Center.