St. Luke's Hospital celebrates the delivery of an ultrasound machine
May 10, 2021- Posted in Healthcare, West Bank
and the friendship of many American friends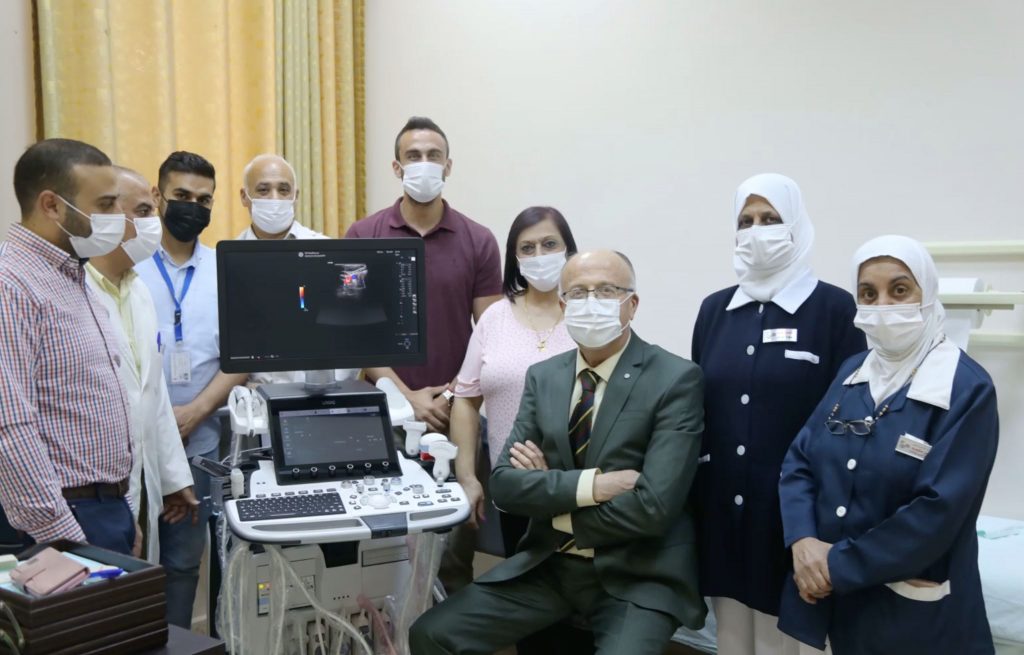 Last fall when clergy and members of St. John's Norwood in Chevy Chase, MD, learned that their friends at St. Luke's Hospital in the northern West Bank city of Nablus needed to raise more than $114,000 to purchase a critically needed 4D ultrasound machine, they called upon a tried and true strategy. Just two years before, St. John's rector, the Rev. Sari Ateek, enlisted support from churches across the D.C. region to fund an ambulance for St. Luke's.
"When you consider the realities on the ground in Israel and Palestine, you realize just how precious something like hope can be," said Ateek. "The work of a charitable hospital like St. Luke's, which brings high quality medical care and attention to the most disadvantaged in the community, is truly the work of God. It is the remarkable work of bringing light and love and hope to the least of these."
By Christmas Eve, through the generosity of many St. John's members and a dozen other churches in Washington DC, Maryland, and Virginia, sufficient funds were raised to allow St. Luke's leaders to open a competitive bidding process, and a GE Logiq E10s ultrasound machine arrived in April. Dr. Walid Kerry, director of St. Luke's, made his gratitude clear.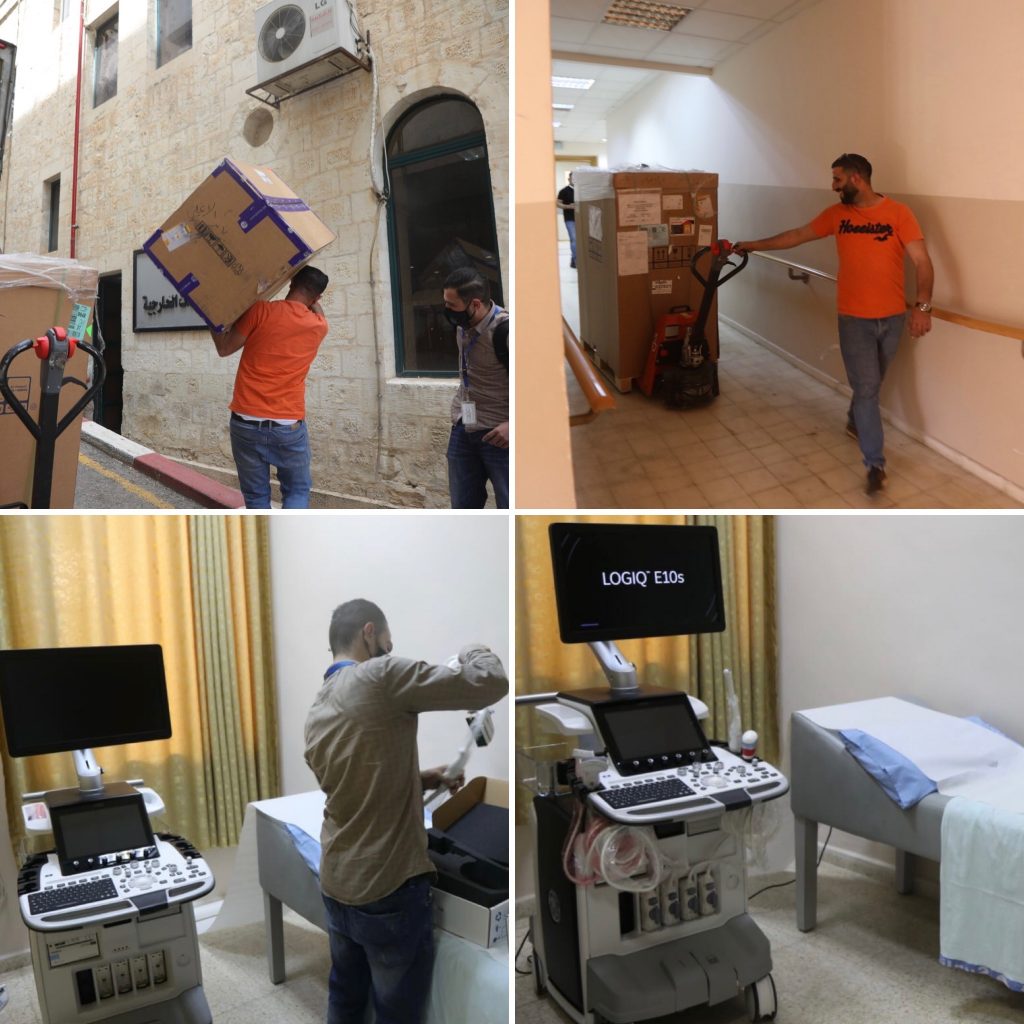 "We thank all who contributed to this campaign and who so selflessly took it upon themselves to offer aid to complete strangers in need the world over. The counterpoint is that we do not feel, at all, like strangers. This was an act of community, of family, and we are proud to consider all of you the family of St. Luke's Hospital."
As the only charity hospital in Nablus, a city of 350,000 people, St. Luke's Hospital is the only health care option for many impoverished people and, increasingly, because of the economic downturn caused by the pandemic, many middle class families. With a new ultrasound, St. Luke's staff will no longer have to turn people away.
Dr. Kerry added, "We thank God for sending you to us, and as much as we are humbled by your example, we are equally honored to carry the responsibility of putting your good works into action on the ground."