Thank you for bringing healing and hope to Gaza
July 22, 2022- Posted in Gaza, Healthcare
More than $80,000 raised in May to mark the one-year anniversary of the war in Gaza will support Ahli Hospital's ability to offer compassionate care to the most vulnerable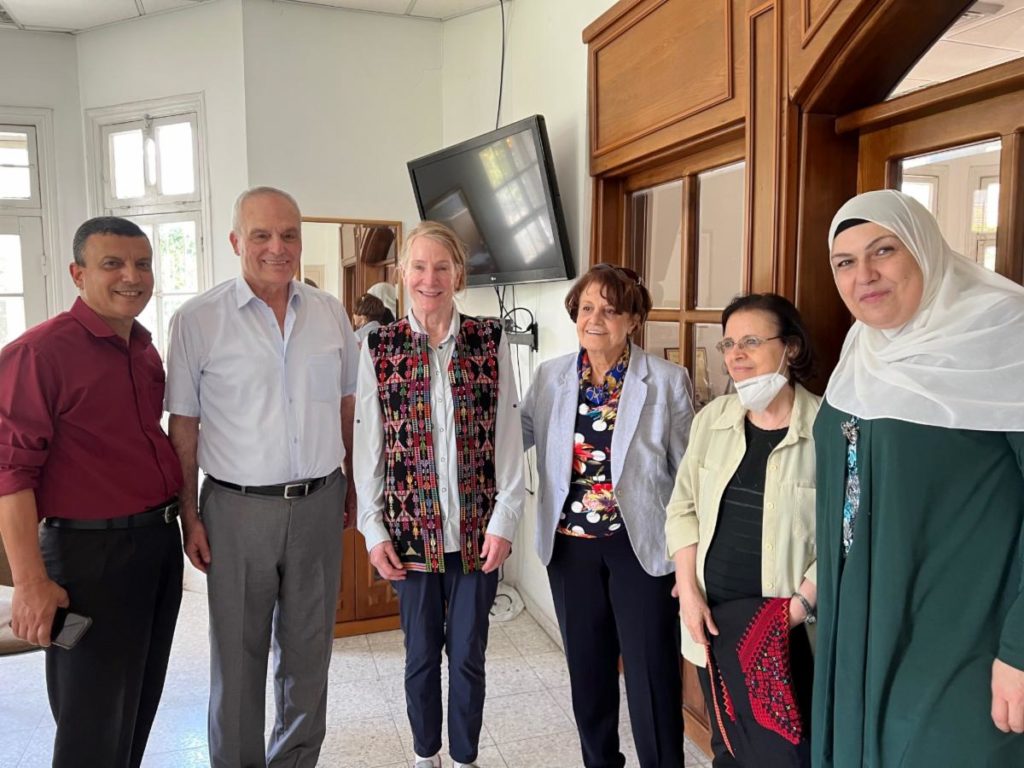 Suhaila Tarazi, Ahli Hospital's director, said this when she heard that hundreds of American Friends responded to AFEDJ's call to support the hospital's ongoing ministry:
"Every morning when I get up and open my window, I look to the sky and I see the sunshine, I say, 'It's another day, the shine of Jesus is still with us on this earth.' When I find an old woman at the hospital thanking the doctors and the team, I say, 'There is hope." When I see the children at schools, laughing, I say, 'Jesus is there and there is hope.'
"I am really very grateful to all our American friends, who help us to plant the seeds of peace and the seeds of love through Ahli's mission of healing. We should not lose the hope our Christianity is built on. One day Gaza, like Jesus, will rise from all the pain and the atrocities that we are living through. If there is love, there will be hope. And this is what keeps me always working at this hospital. And we are waiting for a new era, a new day, full of peace and love and tolerance and reconciliation."
Thank you for your ongoing support. As always, 100% of your donation designated to Ahli Arab Hospital goes directly to the hospital.