Thank you for bringing healing and hope to Gaza
July 9, 2021- Posted in Gaza, Healthcare, Palestine
Since the early days of AFEDJ's partnership with the Diocese of Jerusalem, our donors have demonstrated their generosity and compassion for the humanitarian ministries in the Holy Land. But in May and June of 2021, the outpouring of support for Ahli Arab Hospital in Gaza was truly stunning.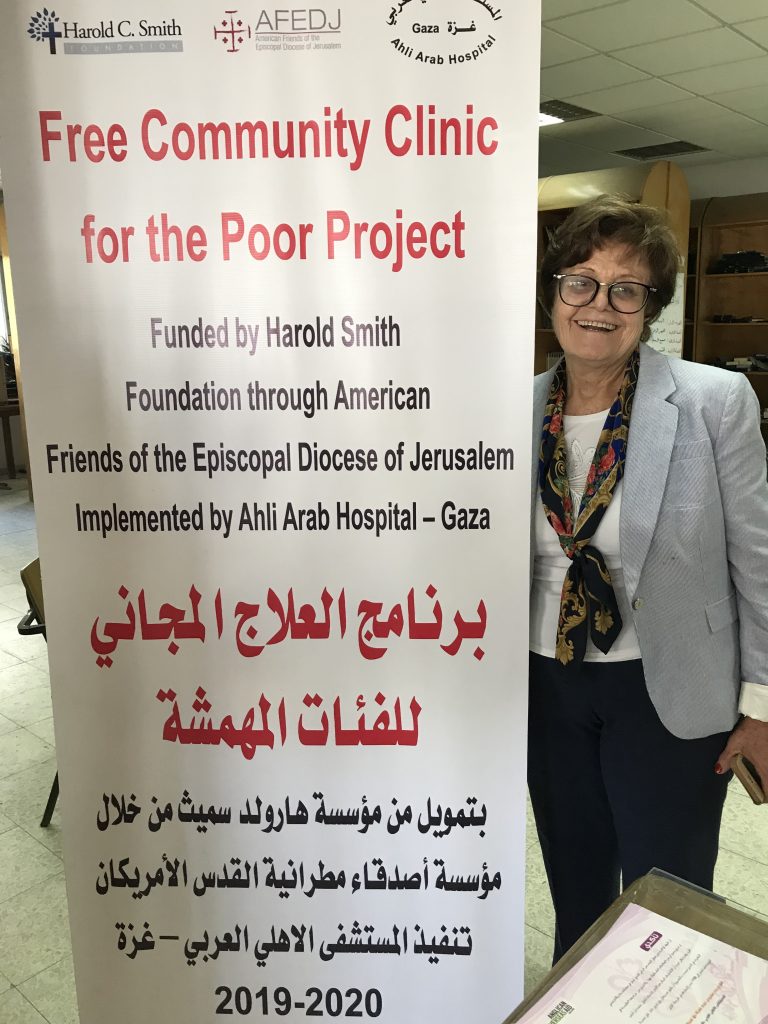 Your generosity and our ability to quickly put your gifts to work have allowed the staff of Ahli Hospital to respond to the desperate needs of Gazans immediately. "Many thanks to your encouragement, solidarity and continuous support to Ahli Arab Hospital, I am very grateful to all our supporters who are keeping Ahli and myself in their thoughts, prayers, and generous giving," said Suhaila Tarazi, director of Ahli.
Despite the ceasefire on May 21, Tarazi reports that continued sporadic air raids keep Gazans fearful that violence between Israel and Hamas will erupt again.
She recently wrote to AFEDJ Executive Director John Lent, "When you walk into certain areas in Gaza which were once lively streets and full of businesses, you smell the odor of death and feel the agony of those innocents who lost their beloved ones and their homes. People, in general, are very anxious and worried with little hope of better days to come. The destroyed infrastructure means that sewage is everywhere which is another public health burden affecting Gazans, and the constant disruption of electricity compounds all the problems."
News from Ahli Arab Hospital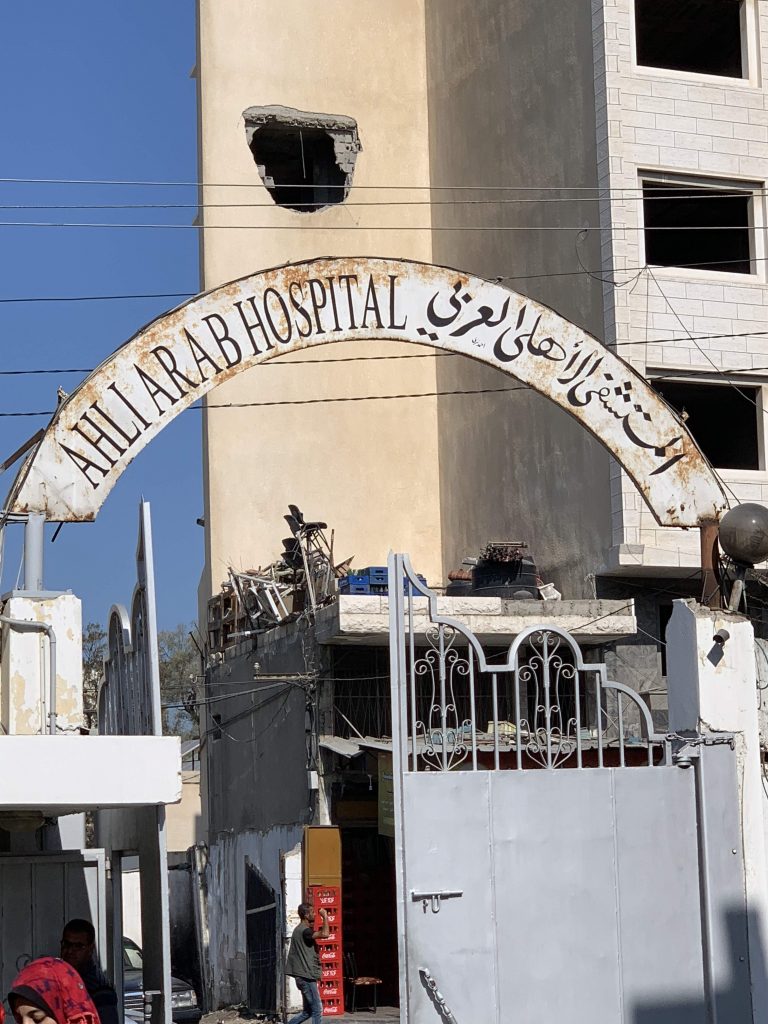 An average of 150 patients every day seek care at Ahli Hospital clinics. Due to the ongoing violence and appalling living conditions, the vast majority of Gazans are traumatized and need mental health psychosocial support. Ahli focuses on treating traumatized children, especially those who lost their families or homes. On a weekly basis, the Child Trauma Clinic receives 60 children and a process is in place to expand the program to include another 60 each week.
Most Ahli patients are poor and can neither afford their family's food nor the cost of the hospital treatments. With funds provided by AFEDJ, Ahli has expanded its free community clinic from one day to four days a week.
Tarazi wrote, "We are very grateful to our American Friends who are giving us a hand to plant seeds of hope for all those hopeless in Gaza. Through your support we try to treat whoever comes to us. Ahli staff members are ready to work day and night and sometimes to risk their lives to eliminate the suffering of the patients. With your help, we can continue to offer the most compassionate response to those grieving, injured, traumatized, and homeless in Gaza."
Please consider a gift to support the sustained lifesaving mission of Ahli Arab Hospital.