Update from Beirut
August 25, 2020- Posted in Lebanon, Parishes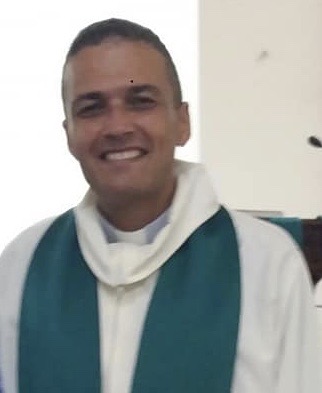 In the three weeks since the horrific explosion that left more than 300,000 residents of Beirut homeless and affected more than 778,000 people within a two-mile radius of the blast, your generous response to Archbishop Suheil Dawani's call for donations has already made a difference to our displaced brothers and sisters in need of humanitarian support.
Archdeacon Imad Zoorab, vicar of All Saints Episcopal Church located just a mile from the blast, wrote to us last week, "Amid all the suffering our beloved Lebanon is facing on the economic level, the crisis of the port explosion has made it worse with many homeless and without any roof over their heads. Our church is part of this devastated society, with those in both the Arabic and English-speaking congregations having suffered physically, financially, and psychologically. Thank God no one among our church family was made homeless. Those with damage to their homes were able to cope and stay in the undamaged part of their houses."
According to Fr. Imad, homeless families are living in shelters provided by various United Nations' agencies, the Lebanese Red Crescent/Cross, or staying with friends and families who have offered their houses to receive homeless families.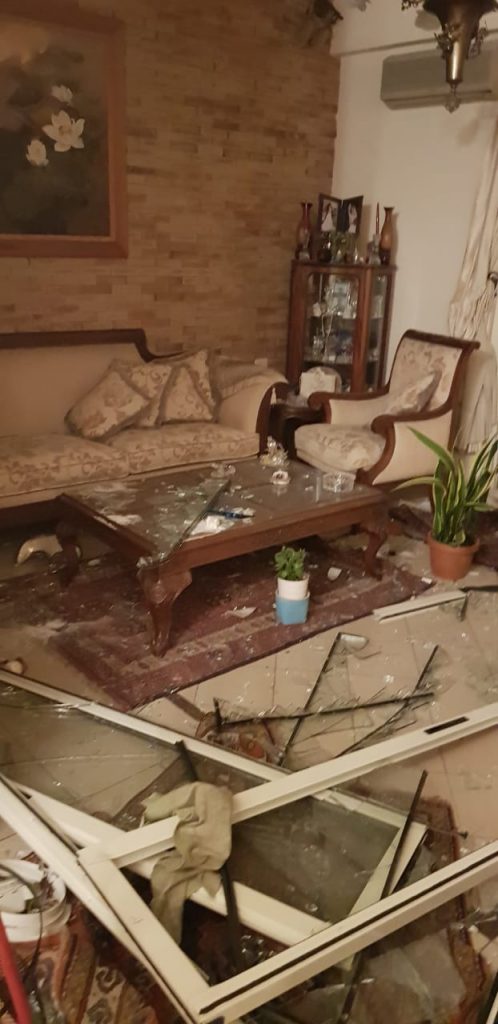 In the days since the explosion, Fr. Imad and leaders of the two All Saints congregations have worked to ensure the well-being and safety of members of the church community. They now turn their attention to partnering with other churches to meet the needs of their most vulnerable neighbors affected by the blast.
Funds donated through AFEDJ are being used to obtain much-needed food packets, hygiene kits, and PPE for distribution through All Saints and its partner churches to people across Beirut.
He writes, "As a vicar and pastor of All Saints, I'm thankful for God's grace and mercies, and so grateful for each church, bishop, priest, lay person, and for everyone who has stood by us here in Lebanon through your prayers and your financial support. May God bless each and every one of you for your faithfulness. In all of this, we pray and remember, 'Yet amid all these things we are more than conquerors and gain a surpassing victory through him who loved us.'"
Contribute to the Archbishop's Beirut Emergency Fund
or by check to
AFEDJ
25 Old Kings Highway North, Suite 13
Darien, CT 06820.
---
The Beirut explosion: Facts at a glance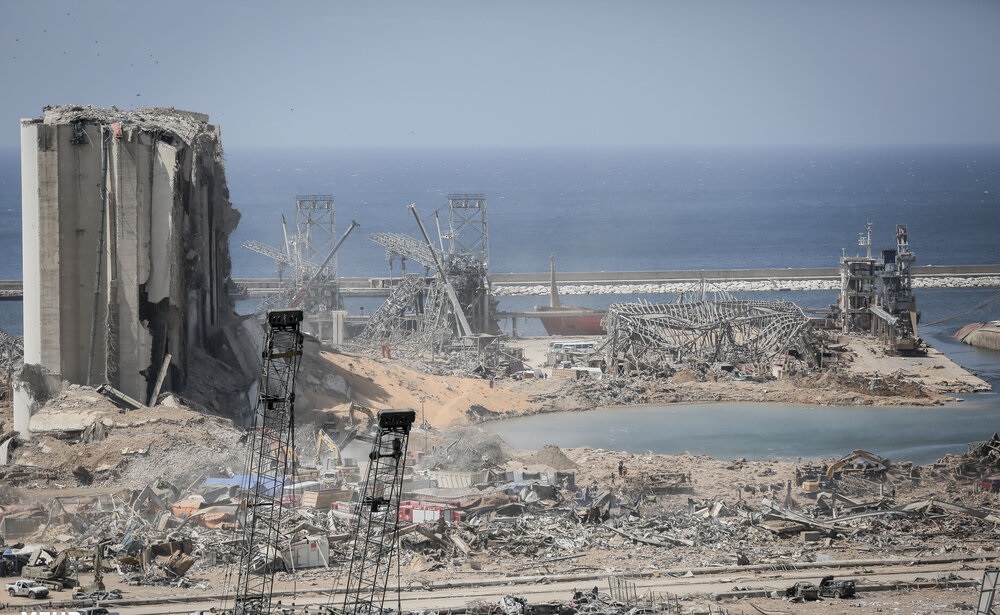 People
178 dead
6,000 injured
300,000 displaced
150,000 in need of urgent humanitarian care
778,000 affected in a two-mile radius of the blast
Healthcare
4 hospitals severely damaged
No local production of PPE
Food Security
15,000 metric tons of wheat destroyed (a six-week supply)
Lebanon imports 80% of its wheat supply, primarily through the port of Beirut
Business sector
92% of businesses within a two-mile radius of the blast suffered damage
50-60% of businesses will be unable to reopen without aid
100,000 jobs have been lost in the tourism sector alone
Education
With schools turned into shelters, schools will not re-open this fall
Infrastructure
30-40 destroyed buildings
3,400 uninhabitable buildings
40,000 affected buildings
16 warehouses out of commission
Regular transmission and distribution systems disrupted
From the Beirut Explosion Impact Assessment conducted by strategy& and released on August 19, 2020