Update on current conditions in Gaza and Ahli Arab Hospital
November 14, 2019- Posted in Gaza, Healthcare
Dear Friends,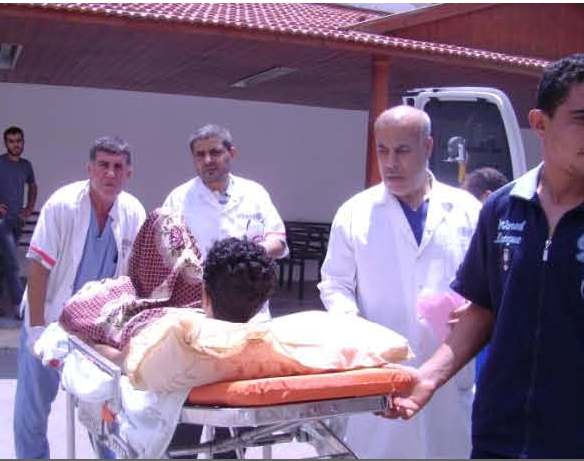 I'm sure you've followed the tragic news from Gaza and Israel over the past several days. In the wake of the killing of an Islamic Jihad leader in Gaza by Israeli security forces, subsequent missile strikes from Gaza into southern Israel, and retaliatory air strikes by Israel, 34 Gazans – including civilian children and adults, have been killed and 111 have been wounded. Fifty-three Israelis have received medical attention for shrapnel wounds, injuries incurred while seeking protection, and symptoms of acute stress.
As I write, a negotiated truce is in place and security restrictions have been lifted at the borders and in communities in southern Israel. However, no one can predict the stability of the cease-fire or if, in the coming days, the violence will reignite.
We do know this: As American Friends we cannot forget our brothers and sisters at Ahli Arab Hospital in Gaza City who, no matter what each day brings, continue to serve, with dignity and respect, every person who enters the hospital's gate seeking treatment and comfort.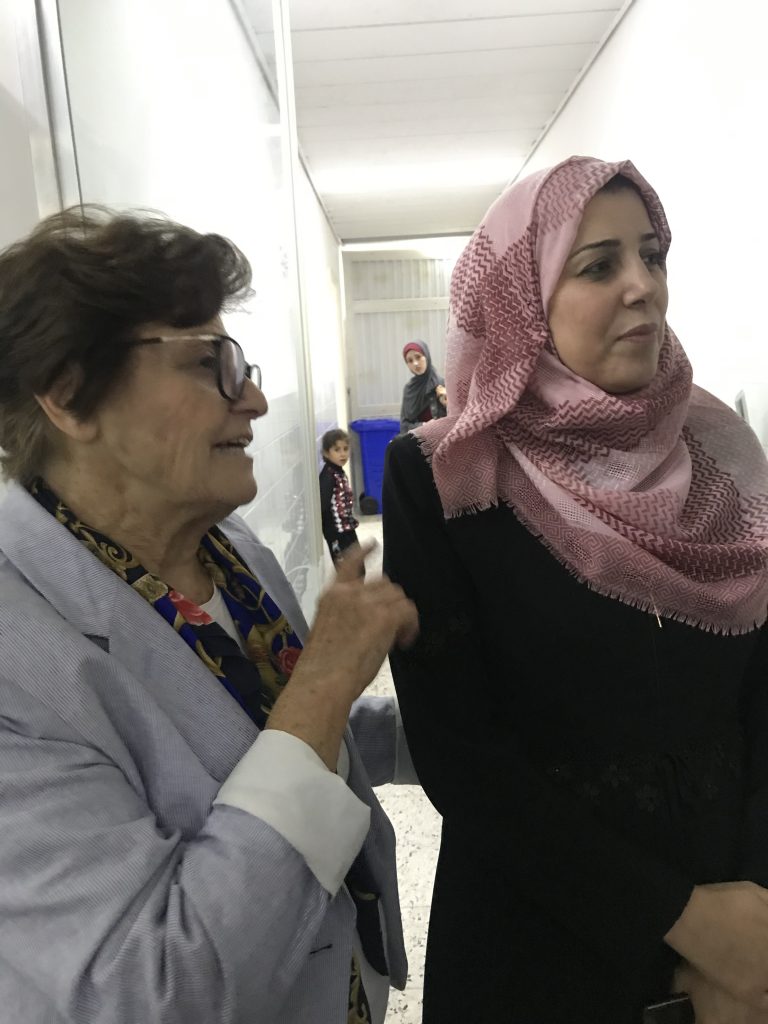 Suhaila Tarazi, Ahli Hospital's director, (pictured at left) wrote to us this morning, "Thank you for your prayers. We are deeply concerned by the recently escalated hostilities between Israel and armed groups for the third day. Gaza is full of fear and this has further strained the deteriorated humanitarian situation. Ahli Arab Hospital is playing a big role in treating injuries and victims of trauma who seek our services. Because Ahli is one of the hospitals used by the health system during emergencies, we need to rebuild our stock of medical supplies to meet the needs of Gazans."
She told us the hospital's most pressing needs: medicine, medical supplies, screws for orthopedic surgery and diesel fuel to run generators needed because of daily power outages.
I visited Ahli Hospital on October 31. After my visit, I received a note from Suhaila. She wrote, "You have left us with the feeling that we are not alone in this ministry. Without your strong stand beside us it would be difficult for us to continue." She sent the message to me, but she is talking about you. You are the support structure for Ahli Hospital in this country. You give Suhaila and her team the strength and resources to continue their remarkable Christian witness in Gaza.
Thank you for your prayers for their ongoing ministry and the safety of all people in Gaza and the region. To donate to Ahli, visit our donation page.
Today, families in Gaza prepare to bury their dead. Thousands of Palestinians in Gaza attend memorial services and funerals. Below is an intercession for the people of Gaza for use in your personal prayers and to share with your congregation and friends.
With gratitude and hope,
John Lent
Executive Director
An Intercession for the People of Gaza
God of peace, whose beloved Son was born not far to the East in Bethlehem, we pray for the people of Gaza that they may be assured of your unfailing love.
Grant them freedom from fear and give them hope for a future safe from harm. In the midst of their sorrow, keep them from despair.
For all who are injured, in mind, body, and soul, we pray they find healing.
For all who have been killed, we pray they find rest.
For all who grieve, we pray they find comfort.
For leaders on all sides, we pray for a renewed will to lay down arms, for the strength to put the grievances and wrongs suffered by their people to rest, and for the conviction to embrace a path of reconciliation and peace that preserves the rights and dignity of all of your children.
God of justice, help us to remember there is no border that can separate us from your great love, no stone that can sound the well of your deep mercy.
Bless our sisters and brothers in Gaza, especially your servants at Ahli Arab Hospital whose loving and tender care for all of their neighbors reveals the face of Christ.
With abiding hope for a just and lasting peace in the land of the Holy One, we ask all this in the name of your Son, Jesus. Amen.
– American Friends of the Episcopal Diocese of Jerusalem