WELCOME SARAH SCHOFIELD-MANSUR, ASSOCIATE DIRECTOR OF INDIVIDUAL GIVING
August 11, 2023- Posted in AFEDJ, People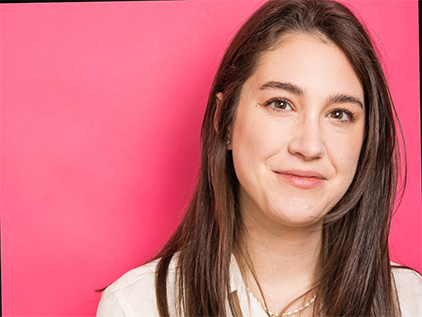 Sarah Schofield-Mansur is an experienced and passionate fundraiser with a unique interdisciplinary background spanning from the world of modern theater to anthropological archaeology of the Ancient Near East. She comes to AFEDJ from the American Repertory Theater at Harvard University, where she most recently served as Associate Director of Board Relations.
As a graduate student at Brandeis University, Sarah was fortunate enough to spend the summer of 2015 working on an archaeological excavation of a Bronze Age tel in northern Israel. Since that summer, the people and places she encountered in the Holy Land have remained deeply embedded in her heart and mind.
When asked about the addition of Sarah to the AFEDJ team, Executive Director Eileen Spencer enthusiastically shared, "We are thrilled to welcome Sarah to AFEDJ. Sarah's genuine passion for philanthropy coupled with her ability to foster enduring relationships will be a catalyst for growth and innovation as we continue to meet the needs of the Diocese of Jerusalem. In addition, Sarah brings a wealth of knowledge and experience in leveraging the art and science of fundraising, which will be extremely valuable to AFEDJ as we shape future development plans."
Sarah is genuinely honored to deploy her skillset in service to AFEDJ's critical mission to support the diverse breadth of humanitarian institutions affiliated with the Episcopal Diocese of Jerusalem. She is thrilled to have found an opportunity that so perfectly aligns with her love of relationship-driven philanthropy, deep commitment to inclusivity, and an approach to work that centers compassion above all else.
Sarah lives in the Greater Boston, Massachusetts area with her husband and their dog, Gus. In her free time, Sarah enjoys scouting out the best vintage stores in New England, visiting historic cemeteries and archaeological sites, and trying (…sometimes failing…) to recreate her favorite Mediterranean dishes at home.