Young women know the power of an inclusive school
November 12, 2019- Posted in Disabilities, Education, Jerusalem, Palestine
watch a video interview with Lara below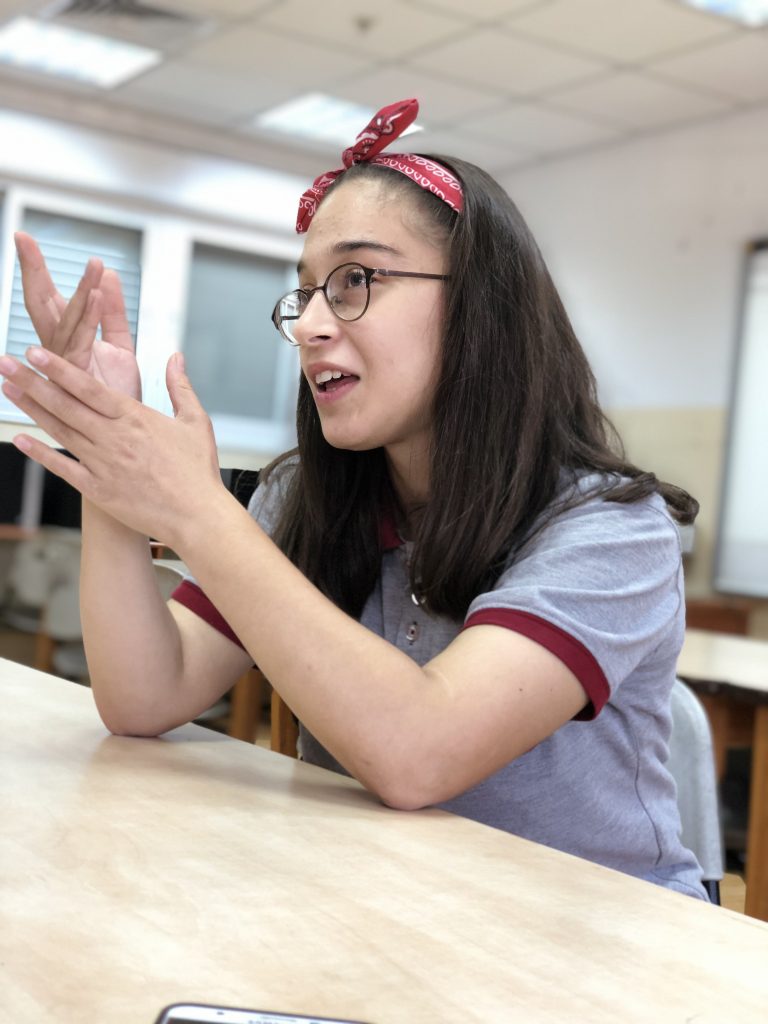 Perched on the Mount of Olives, Jerusalem Princess Basma Centre is perhaps best known as an internationally-accredited rehabilitation center for children with disabilities, but it also operates an inclusive Kindergarten through Grade 12 school. About 40 percent of its more than 450 students are diagnosed with a disability.
Students enrolled at Princess Basma's school face the challenge of learning to find their voice in a society that places a stigma on people with disabilities. The leaders and teachers at Princess Basma School work hard to create a safe culture to foster confidence and cultivate Christian values in their students regardless of gender, religion, ethnicity, disability, or economic circumstances.
In Lara, confidence and optimism about her future burst through. Her parents first brought her to the centre for therapies when she was three months old, and she has been a student in the inclusive school since Kindergarten.
"With the self-confidence I have gained by being a student here, I know that when I go to university I will have the confidence to accomplish whatever I want to do."
"[Our teachers] can anticipate what our needs are and know how to help us, depending on our disability. This school gives to students who don't have disabilities the opportunity to be introduced to differences and to accept each other in a school environment. This is not always available at other schools," she explained.
"In this school, there is no difference between boys and girls. We all have the same rights to speak up in class,"
Lara said. "In some communities, not all women have all their rights so maybe it is different from one culture to another. Because women are half of the society, we are obliged to have our rights equal to men." She added, "with the self- confidence I have gained by being a student here, I know that when I go to university I will have the confidence to accomplish whatever I want to do."
When asked what her dream job might be after she completes her studies, she said, "I would like to be president of something! I would like to be in a role that allows me to represent people with disabilities. I will not be silent for anyone's rights."