Your unwavering support allows Ahli Hospital to make a huge impact on children traumatized by conflict
December 9, 2021- Posted in Gaza, Healthcare
"The crises of war, Covid 19, shortages of medications and fuel along with poverty are among many challenges that Ahli is facing daily! It becomes awfully difficult to continue working under such a harsh situation. There is no way Ahli could make this difference to the lives of the children without the unwavering support and generosity of our supporters and partners."

— Suhaila Tarazi, director of Ahli Arab Hospital, Gaza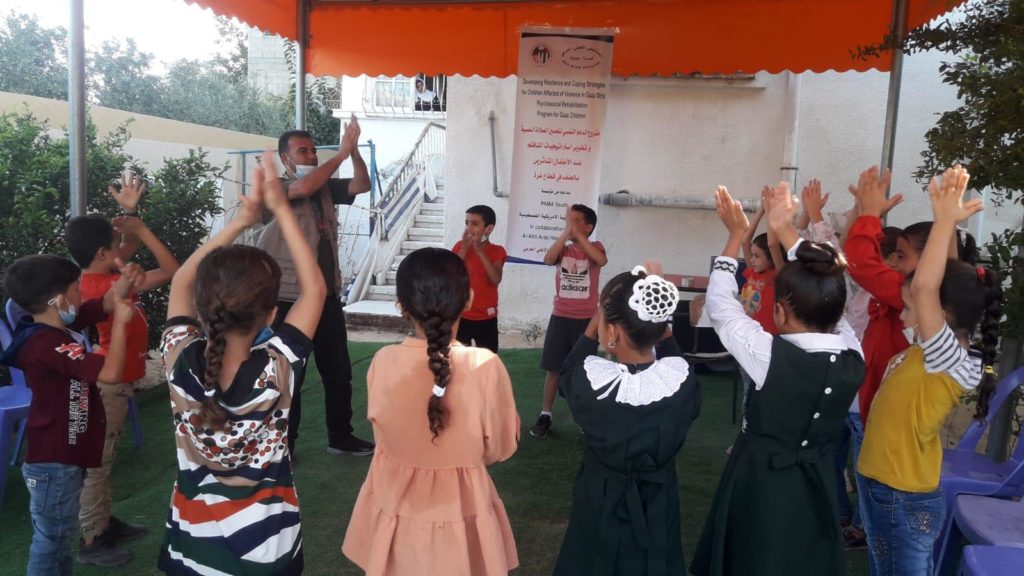 In the wake of the May 2021 bombardment of Gaza, more than 122,000 children are in urgent need of specialized services to treat PTSD and chronic anxiety.
The leaders of Ahli Arab Hospital are doing their part to ramp up the program they've developed to treat traumatized children and their care givers.
Suhaila Tarazi, Ahli's general director, said recently, "Children are suffering from different forms of violence and abuse as a result of political, economic, and social deterioration in the Gaza Strip. Thousands of children are suffering from fear, anxiety, depression and behavior changes. They are in extreme need for mental health services and care. That is why we have expanded our Children's Trauma Clinic to serve 650 children and 130 caregivers."
The program offers evaluation by a multidisciplinary team, structured psychosocial support, suicide prevention, case management, and referrals for additional specialized mental health services as necessary. Tarazi reported that their efforts are hobbled by major shortages of trained professionals, and the funding to expand the capacity to meet the demand.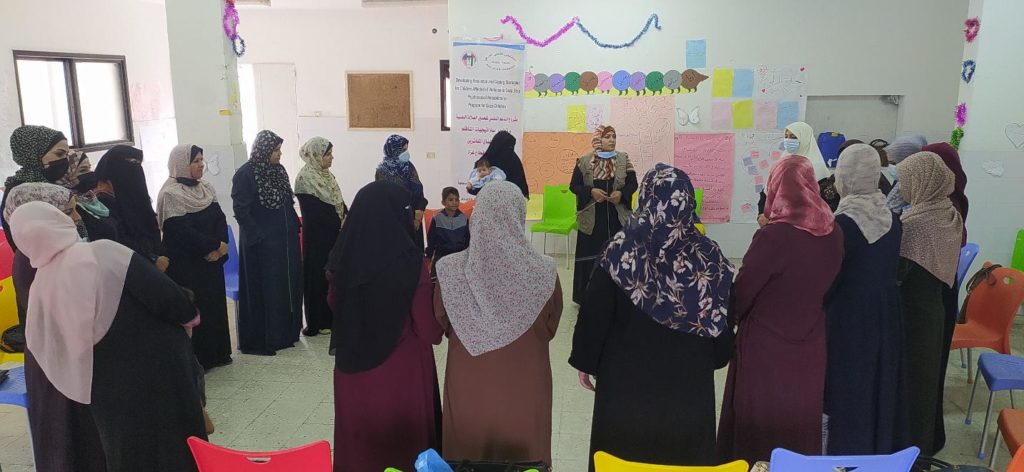 The cost for one child and a caregiver to receive professional and comprehensive support through the Children's Trauma Clinic is $500. The impact of early intervention to mitigate the effects of trauma in a child's life will ripple across each family and the wider community.
Tarazi added, "We highly cherish the encouragement of our American friends and are so thankful for your sticking with us and offering a lifeline of hope in this struggle to improve the life of the traumatized children of Gaza. May God bless you all."