Ahli Arab Hospital continues to care for all people despite the surge of COVID-19 in Gaza
October 8, 2020- Posted in Gaza, Healthcare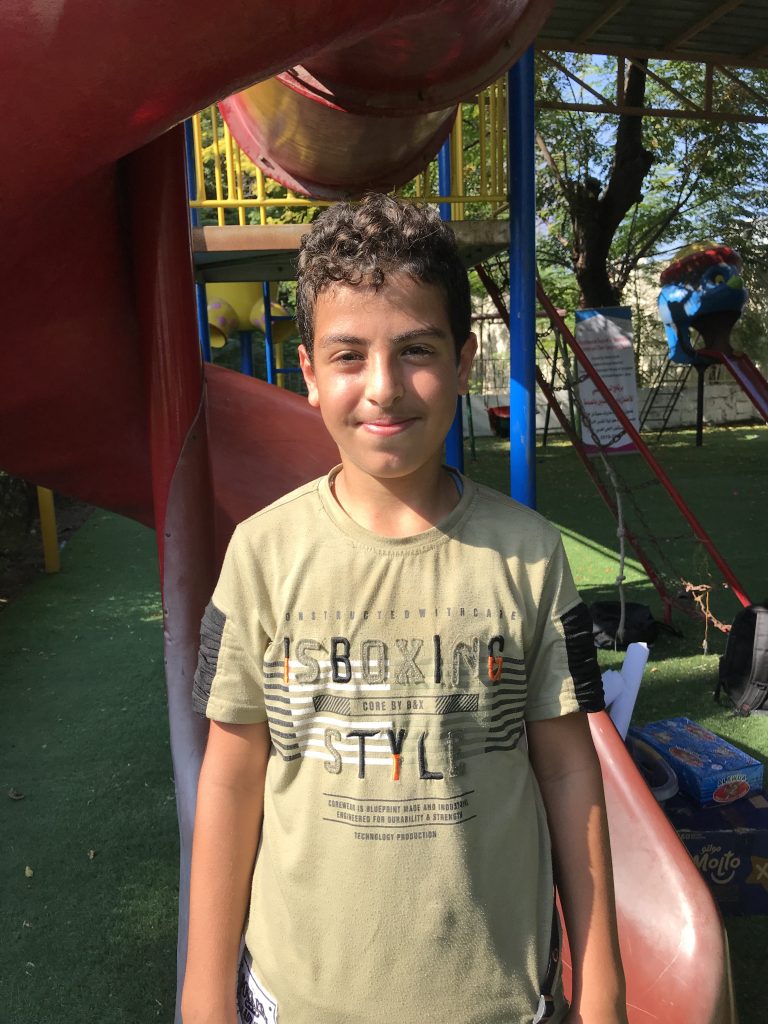 Gaza will soon enter its seventh week of lockdown due to the COVID-19 pandemic. Since August more than 2,500 people have tested positive and the healthcare system – already deteriorating from 13 years of blockade and deep cuts in international aid – is overwhelmed. But Ahli Arab Hospital perseveres. Its director Suhaila Tarazi says, "We don't know the word impossible."
Thanks to Suhaila's deep Christian faith and inspiring leadership, the staff at Ahli Arab Hospital continues to serve the vulnerable children and families who enter their gates for treatment and care. It is offered to all with dignity and respect.
The free community clinic – a life-line for many families in need of basic health care, clinics for malnourished children, traumatized children, and diabetic patients, breast cancer screening, emergency care, and general surgery all continue despite the devastating economic and humanitarian conditions made worse by the surge of COVID-19 cases. Ahli remains open because of the extraordinary support its American Friends have offered throughout this unsettling and challenging year.
A series of short videos offers updates on healthcare in Palestine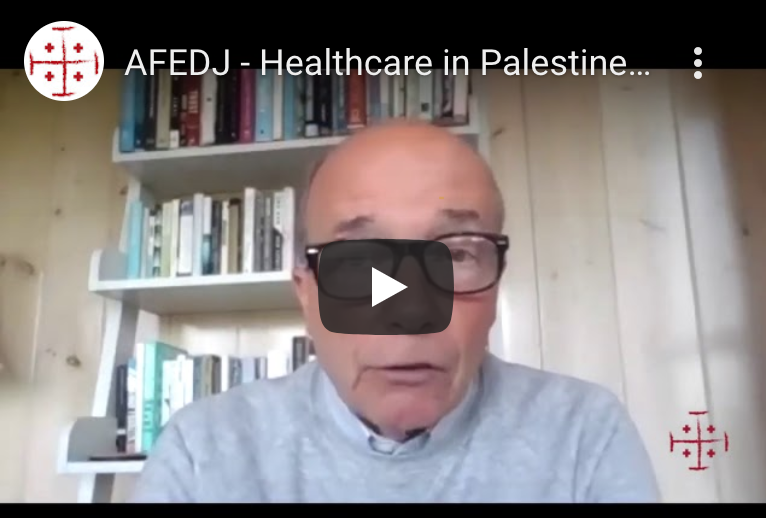 Last month AFEDJ's John Lent spoke with members of Westmoreland United Church of Christ in Bethesda, Maryland about the state of healthcare in Gaza and the West Bank, the impact of COVID on healthcare and the fragile economies in Palestine.
Check out the seven brief videos from his talk, "Healthcare in Palestine in 2020."
Part 1: (2:56) AFEDJ – Who We Are, Where We Serve, What We Do
Part 2: (4:52): Healthcare in Palestine
Part 3: (4:53) Current Conditions in Gaza
Part 4 :(3:26) Ahli Arab Hospital in Gaza City
Part 5: (4:16) COVID-19 in the Region
Part 6: (3:14) COVID-19 in Gaza
Part 7: (1:57) One More Thing