Welcome to Diana Branton, New Director of Marketing and Communications and "Bearing Witness" Program Director
July 14, 2023- Posted in AFEDJ, Bearing Witness, People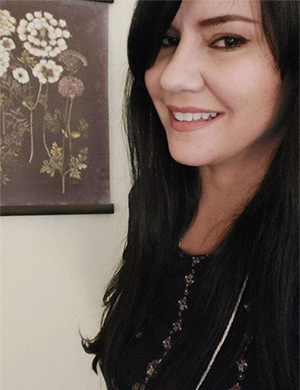 After a thorough nationwide search, Diana Branton was selected to join the team in late June as AFEDJ's new Director of Marketing and Communications, a role previously held by Heidi Shott, who recently retired after 5 years of dedicated, passionate service.
Diana, an award-winning graphic artist, author, public speaker, teacher and communicator of over fifteen years, comes to AFEDJ from Christ Episcopal Church just outside of New Orleans, Louisiana where she served as Director of Communications, garnering top industry awards for her design work in collaboration with the church's robust outreach music ministry. Prior to joining the Episcopal community, she worked in the film industry as Chief Creative Officer for a global leader in special effects.
When asked about the decision to select Branton, the Rt. Rev. Gregory Rickel, AFEDJ Board Chair shared, "I have actually encountered Diana in years prior in our collective work in the Church. I have never failed to be totally impressed, and also inspired by her work. When I heard her name as one of the finalists for this new position at AFEDJ, I could not believe our good fortune. We are absolutely blessed in every way to have Diana on our team. She upped our game tremendously from the moment she said 'yes'!"
Diana graduated first in her college of History and Political Science at Southeastern Louisiana University with a degree in History, a minor in Philosophy, and an honors degree in Liberal Studies. Her educational background and long tenure as a spiritual formation instructor made her a a natural choice to serve as Program Director for AFEDJ's Bearing Witness educational series, launched in summer 2023.
As a compassionate humanist with a deep commitment to interfaith relations, inclusivity, and peacemaking, Diana is honored and deeply grateful for the opportunity to bring her unique gifts to help further AFEDJ's mission in support of the humanitarian institutions in the Episcopal Diocese of Jerusalem throughout the Middle East.
Diana lives with her incredibly kind and patient theologian husband, their two children, a beagle, a bearded dragon, and a very shy tarantula.