2022 Eastertide Appeal
March 9, 2022- Posted in Healthcare, Palestine, West Bank
This Easter your support will restore critically-needed surgical care at St. Luke's Hospital, the only charitable hospital in the northern West Bank city of Nablus.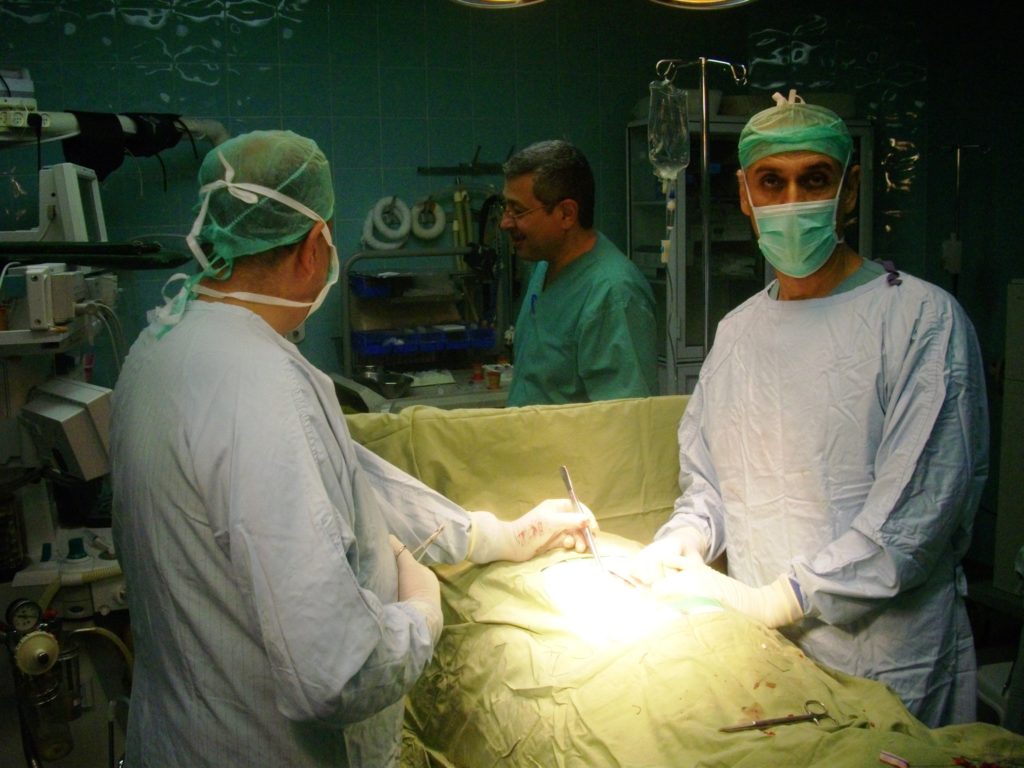 If there's one thing a surgeon needs, it's anesthesia.
In late 2021 it became clear that a long-serving anesthesia machine in one of St. Luke's operating rooms was beyond repair.
The hospital was forced to cut the number of major surgeries performed in half.
Surgeons at St. Luke's must delay crucial surgeries for people who do not have the means to obtain care elsewhere, placing their lives and their families in peril.
---
Dr. Walid Kerry, St. Luke's general director, summed up the mission of the hospital: "It is our belief the inability of any member of our community to afford healthcare should not and will not be an obstacle to receiving high quality care, but we need the tools to do our job." He added, "For many patients, St. Luke's is their last, if not only, hope. We are honored to carry the responsibility of putting your good works into action on the ground."
AFEDJ invites congregations and individuals to support our 2022 Easter Appeal to raise $42,000 to purchase a life-saving Genesis anesthesia machine for St. Luke's Hospital.

What better time for us to join in service with our brothers and sisters in the Episcopal Diocese of Jerusalem. Celebrate the hope of the resurrection by taking part in the compassionate healing ministries in the land where Jesus healed and cared for so many.
With your personal gift of $500 or your congregation's donation of $1,000 or more you will receive a personal letter of thanks from Dr. Kerry and a beautiful St. Luke's Hospital ceramic tile designed by a Palestinian artist.
Download our Easter Appeal resources below to share with your congregation or diocese.
St. Luke's Hospital Photo Gallery (photos available for download)
St. Luke's Hospital web page | St. Luke's Hospital fact sheet