Easter Appeal 2020
February 6, 2020- Posted in AFEDJ, Diocese of Jerusalem, Disabilities, Gaza, Healthcare, Jerusalem, Supporters, West Bank
This Eastertide we celebrate the hope of the resurrection by serving our sisters and brothers with dignity and respect at Ahli Arab Hospital in Gaza and Jerusalem Princess Basma Center.
Download our Easter Appeal resources below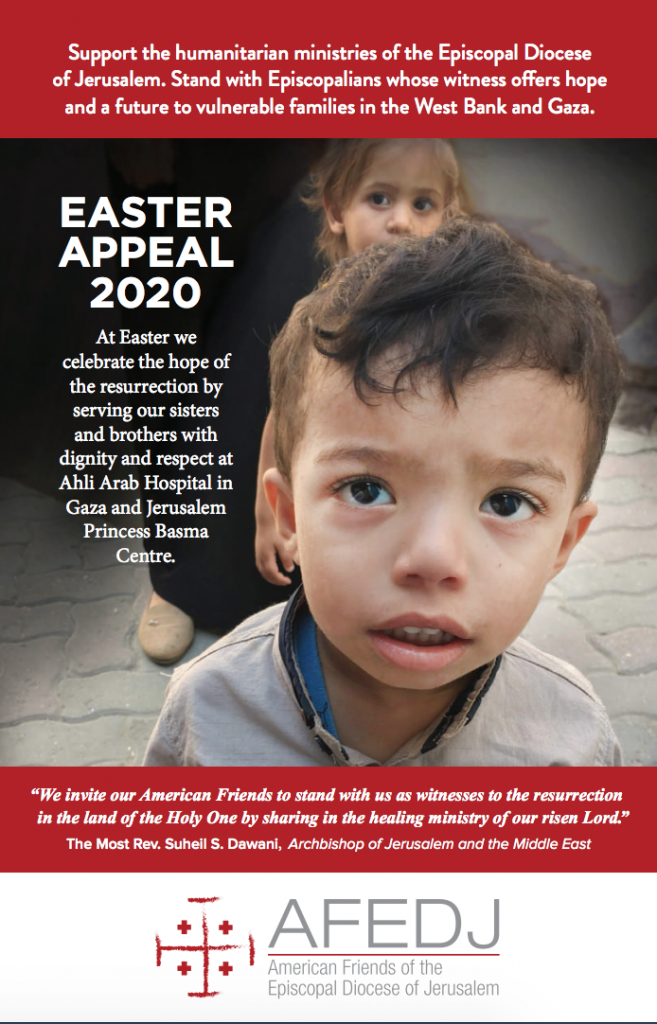 Below are resources for sharing the Easter Appeal with your dioceses and congregations.
Four page brochure
Two-sided bulletin insert
Invitation letter from the Rt. Rev. Greg Rickel, AFEDJ's Board Chair
Story cards to share the impact your gifts have on our brothers and sisters served by the Jerusalem Princess Basma Center and Ahli Arab Hospital. – Download pdfs (four to a page for easy printing on card stock) at links below.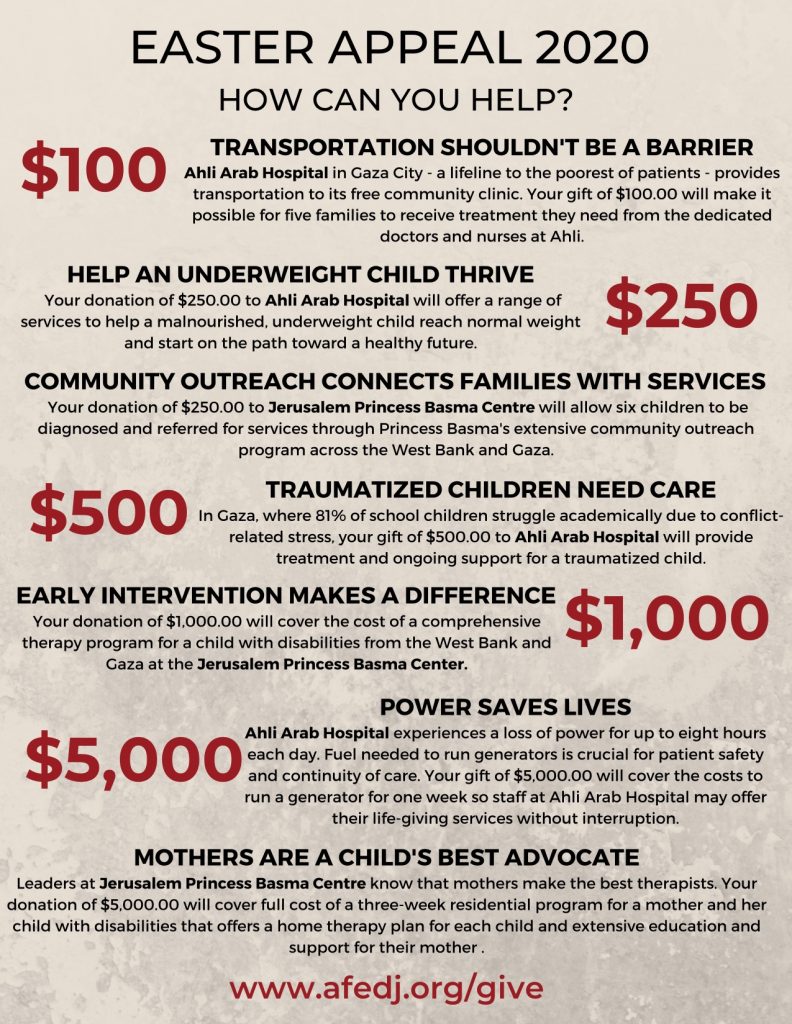 Download a pdf of suggestions for how you can help.
Donate at www.afedj.org/give
Videos to share