You've made a difference in the lives of Syrians affected by the earthquake
March 13, 2023- Posted in Diocese of Jerusalem, Syria
Within a week of the devastating earthquake in Turkey and Syria, your generous donations totaled more than $48,000 to assist desperate families in northern Syria. Thank you!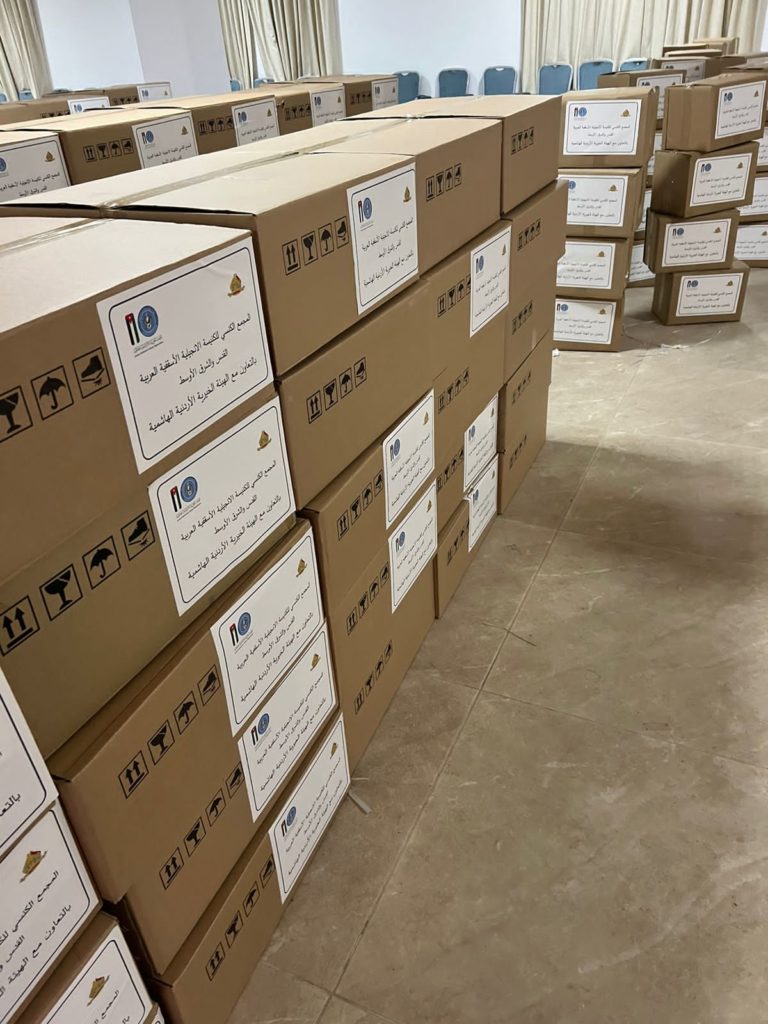 When people are in great need, friendships can make all the difference.
The day after the devastating February 6 earthquake, Archbishop Hosam Naoum and his clergy in Jordan began to coordinate with their partners at the Jordanian Hashemite Charity Organization (JHCO).
JHCO's existing transportation network in Syria allowed the Diocese of Jerusalem to quickly send gathered food packets, sanitation kits, water, and other critical relief supplies to villages and towns in northern Syria.
As of February 24, the Diocese of Jerusalem had delivered food parcels, warm clothing, and bedding for 750 families. On February 27, food parcels and hygiene kits for an additional 400 families were shipped via JHCO as well as 1,000 sanitation kits and boxes of drinking water.
AFEDJ Executive Director Eileen Spencer said, "The remarkable generosity of our donors was evident as soon as we shared Archbishop Hosam's request for support. Dozens upon dozens of donations allowed us to send just over $48,000 to support of the diocesan effort to meet the immediate needs of more than 1,000 families in Syria."
Thank you!